League of Legends is one of the biggest esports titles in the world right now and fans of Riot Games' MOBA and its competitive scene have been eagerly awaiting more news on Paramount Plus' upcoming esports mockumentary Players. Now, the wait for more information is finally over. The streaming service has just released a brand-new look at Players through the Official Trailer alongside the announcement that the series will premiere on June 16.
Paramount Plus' Players is going to be a comedy mockumentary series, similar to The Office in that respect, that follows the fictional Fugitive esports team in their quest to become champions at League of Legends' LCS tournament. In an effort to bring authenticity to the series, several League of Legends organisations have allowed the use of their branding and logos – for example, the Evil Geniuses team.
In addition to this, the main cast boasts the acting talents of three real esports stars. Noh 'Arrow' Dong-hyeon, currently bot laner for Immortals, Jung 'Youngbin' Young-bin, mid laner for OQ, and Michael 'Miko' Ahn, previously the head coach for Saint Louis University's League of Legends team, feature alongside Da'Jour Jones as fictional esports prodigy Organizm and Misha Brooks as experienced esports pro Creamcheese.
As you can see in the trailer below, the conflict between the two fictional pro players, Creamcheese and Organizm, is going to be the driving force behind the series.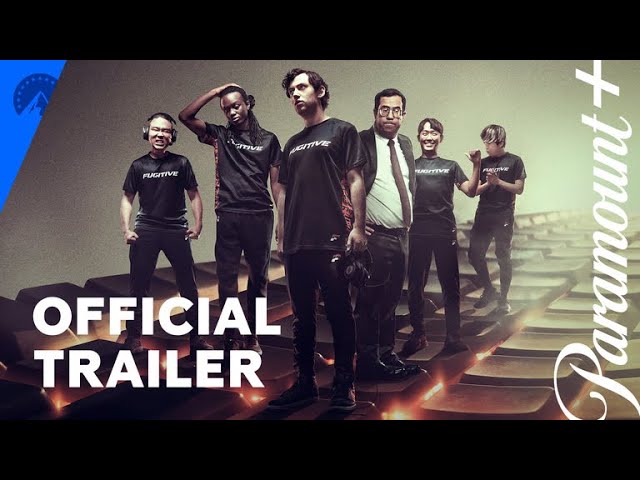 Creamcheese is portrayed as an arrogant player desperately clinging onto relevance in the wake of Organizm's arrival, a fresh new talent that the fictional Fugitive organisation wants to make the new face of the team.
It also looks like Players is going to poke fun at the perceived culture of professional esports, with players so focused they're not going to the bathroom, rage-quitting, and more.
American Vandal co-creators Dan Perrault and Tony Yacenda are behind the series alongside Funny Or Die's Joe Farrel, Mike Farah, and Jim Ziegler.
If you're more interested in the real world of League of Legends esports, though, you can check out the latest on the League of Legends MSI 2022 boot camp here and the news that LEC star Nisqy has been confirmed as MAD Lion's LoL team mid laner right here.