MAD Lions crashed unexpectedly out of LoL Worlds 2020 at the play-in stage, dashing its hopes of becoming the fourth European representatives on the biggest stage of all. "We're all really really incredibly disappointed, obviously," MAD Lions coach James 'Mac' MacCormack tells EUphoria in a remarkably candid interview. "None of us really want to be alone with our thoughts at the moment, because that's when it's really hard."
MAD Lions' loss to SuperMassive Esports was the final nail in the coffin of its Worlds adventure, giving it the unfortunate epitaph of being the first LEC team to ever drop out at the play-in stage. Mac says that none of the team has "really slept" since their exit.
The team had some momentum after a strong end to the season, with a third-place finish in the Spring Split and coming second in the regular part of the Summer Split, but couldn't build on it when the players arrived in China.
The upset led to thousands of messages on social media, and although Mac is thankful for the "huge amount of support" from MAD Lions fans, he says there was some negative feedback also.
"All of the negative messages I've got have been about draft," he explains, "and I fully take responsibility for that… Criticism of our own performance is definitely deserved in terms of the way that we're playing and the way we're drafting. I don't want to use this as an excuse in any way, but obviously we have four players and two coaches who are rookies."
While Mac is humble in defeat, MAD Lions' young team is easy to overlook. But the coach is making no excuses. "The Asian teams are really strong in ways that we hadn't anticipated and realised," he says. "They punish you so hard for mistakes that you're not used to being punished for – things like level one lane positioning, planning, wave state."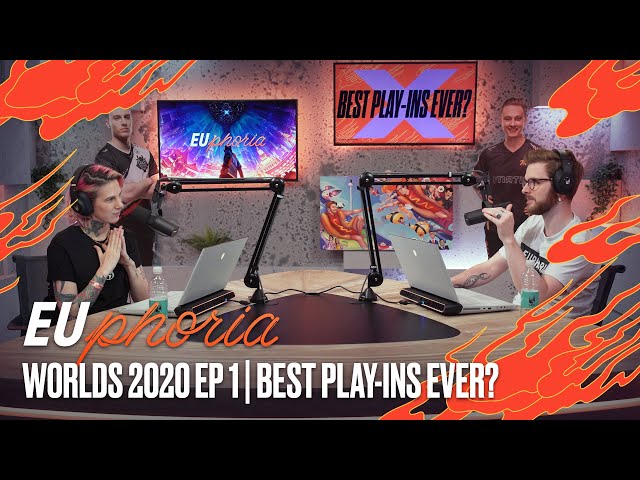 As well as facing unexpected opposition, there was the added pressure of Worlds 2020 being held, well, in 2020. All players and coaches from every team had to quarantine in complete isolation for two weeks before the event even started, which Mac believes took its toll.
"When we're in Berlin, we as a staff and as an organisation have a really good handle on managing stress, on managing burnout, managing expectations, all of these things," Mac explains to Trevor 'Quickshot' Henry, a host on EUphoria. "And suddenly when you're doing Worlds in a hotel in China in quarantine a lot of the time, you have so much less control."
However, he believes in MAD Lions' system for managing players' mental and physical health, and he is proud of their achievements this year when it comes to looking after the team. "We do a lot of things differently from other teams," he explains. "We scrim less than other teams, we put a lot more emphasis on mental health and physical health… I think if the industry is going to grow as a profession, that's something that needs to be addressed because it's really unhealthy."
Mac is clearly trying to change the way things are done in League and help players to have more sustainable and healthier careers. The fact that he led MAD Lions to Worlds with an entirely new system is a testament to his work, and he remains positive when looking back at the season, despite the team's premature exit in China.
"There are only so many times that you get to be on a stage in a game 5 where everything is on the line with a million people – or however many people – watching. There are only so many times in your life that you get to do that. The fact that we get that opportunity is something that not a lot of players and coaches do."
Looking back at the season as a whole, Mac focuses on experiences like those at Worlds. It isn't MAD Lions' high finishes or big wins that he's most proud of, it's the "incredible journey" the team has been on. "I wish it could have carried on a bit longer," he admits, "but that doesn't mean I'm not grateful for everything that we've done together as a team and everything that we've experienced together as a team."
Mac's philosophical and somewhat holistic approach to coaching is a breath of fresh air in the scrim-filled LoL esports environment. If the team stays together next season and continues to play using their coach's thoughtful and player-first philosophy, it could be another great year for MAD Lions.