Team Vitality's 2023 League of Legends EMEA Championship got off to a dream start last weekend, with the bees chalking up three wins out of three against Fnatic, Team Heretics, and MAD Lions.
Coming off of a disastrous 2022, which saw the LEC's latest attempt at a 'superteam' succumb to little more than a Spring Playoffs appearance, Vitality – as Luka 'Perkz' Perkovic told The Loadout in an interview conducted just before Christmas – had to come up with a new approach to roster building.
While Perkz had a major hand in deciding who would join him and prodigal jungler Zhou 'Bo' Yang-Bo on the team, it was new head coach Alexander 'Carter' Cartwright who really helped lead the charge.
Following the small fiesta against Fnatic on Saturday, we sat down with Carter to get his thoughts on the match, how he influenced the Vitality squad we see today, and the ethos of instilling an identity into a team before it even steps out onto the Rift.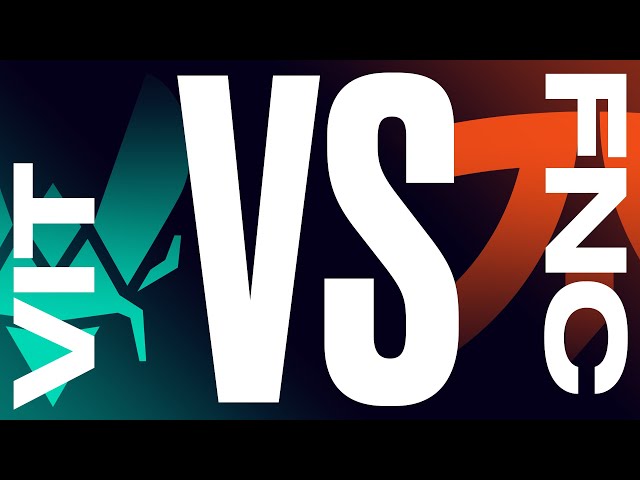 The Loadout: Carter thank you for joining me, I just wanted to start by getting your general thoughts on the game.
Carter: I'm really proud of Bo and Kyeong 'Photon' Gyu-tae because it was their first game. There were a lot of nerves there, and you could see that we didn't play perfectly – how we made a lot of mistakes on the side lanes – but I respect my players' perseverance to find the next plan, find the next play, and we managed to make a big comeback against dragon soul.
Definitely impressive debuts for both Bo and Photon – do you have any further words to say about their performances in particular?
So Photon played Jax, and he had a difficult matchup against Gragas – especially because it's Martin 'Wunder' Hansen's Gragas, and he's very well known for being a great Gragas player. He didn't have the best condition in his laning phase early, but he still managed to get a solo kill on Wunder and be in a really good state in the game. And then for Bo, I think that he did a really good job in the early game with getting our bot lane ahead. So just props to both of them.
As a jungler yourself back in your playing days, I was wondering if you had any role-specific insights that you could give as to why Bo's come in so heavily-hyped?
I think that, firstly, mechanically, he's very gifted. And that's why he's able to play the Graves and a lot of different carry junglers better than other junglers. I think that's his key standout quality.
On top of that, I would just say that he's got a really good feel for the game. He's able to adapt to the changing circumstances in the game very easily. He's not swayed by something going wrong. He can adapt quickly and prepare the next plan. And I think that's why he's so good.
Thank you for that. Moving a little more onto yourself, how have you found being at Vitality so far after coming over from Misfits (RIP)?
With Team Vitality, it's been a great start. We have a really solid foundation as a team, we're being looked after well, so I'm very happy with Team Vitality. I just want to keep building the team and keep getting better as a team each week.
That's lovely to hear. I spoke to Perkz just before Christmas, and he was telling me how happy he was that you joined early into the roster-building process this year, and really helped mould it. What was that process like from your perspective?
For me, I worked with Matúš 'Neon' Jakubčík [at Misfits], and he is a very great AD Carry. And I knew that his personal qualities outside the game are going to be very helpful to the togetherness of the team, and helping Photon and Bo adjust to a new environment – speaking a new language – because he's a very outgoing personality who's always looking to help people.
Norman 'Kaiser' Kaiser is someone that I worked with three or four years ago in MOUZ (then Mousesports) in the ERLs. I just think that he's a great support player who really fits in with the team. And I think he will keep playing well with Neon as he did in the first game now. With Photon, we were looking into top laners from Korea, and he is one which really stood out to us. And that's kind of how the team came together.
One thing that Perkz really emphasised was this idea of 'identity', more specifically how Vitality has worked to actively create its identity in the lead up to the season, as opposed to players gradually developing it over the course of it. What goes into this more active process?
So what I had coming into the roster building is that Bo and Perkz were in the team. So with that core in mind, we had to try and find players who could buy into the team identity, would understand what we're working with and what we're going to have difficulties with. So this was all made clear with the candidates that we looked at.
As you said earlier, we have Bo. He's very talented, and we want to try to enable him to succeed. So we need people who fit. We need players who can help him be more comfortable in Europe, because it's a big task to adapt to a totally new culture. So it wasn't just the in-game playstyles, but also personalities outside of the game played a big role in the selection process.
Thank you for that. Very last question for you: I know that, historically, LEC teams have tended to try and peak more in the Summer Split with Worlds on the line than in the spring. With the MSI second seeding announcement, has your approach to Winter split changed knowing that the stakes are higher now? Or were you always going 100 from the start?
For me, personally, I was always trying to go 100 from the beginning – whether it was in spring or summer. With the teams that I was in, we didn't have the luxury to coast and say to ourselves 'when we get to summer, that's when we will turn it on.' I was always working with rookie teams. And although it's a bit different now with more veteran players like Perkz and Kaiser, I don't want to be complacent and say 'spring and summer is our time.'
We might be better when it comes to spring and summer because we are a very new team with a language barrier. But we are going for it from winter. We are here to win. I'm not saying that we are going to be at MSI, but that's what we're going to try to do. And the expectation is that we are going into every match trying to win, with the expectation that we will win.