There's nothing better banging on a playlist and hearing the likes of K/DA blast through your speakers. Whether you're a League of Legends fan or not, this virtual K-pop-inspired band has some absolute bangers and they're coming to Just Dance 2022.
That's right, the band's debut single, POP/STARS, which is performed by Madison Beer, (G)I-DLE, and Jaira Burns, will be available in the game when the Just Dance 2022 release date rolls around in November. You'll even be able to learn the choreography of the song, which you see Kai'Sa, Evelynn, Akali, and Ahri bopping along to in the song's official music video.
This isn't the first time K/DA has featured on Ubisoft's multi-platform game. Last year, the band's single Drum Go Drum was featured on the song list, so these loveable champions have certainly left an impression.
This is by far one of the best K/DA songs and it joins an impressive line-up. Todrick Hall headlines the Just Dance 2022 song list with Nails, Hair, Heels Hips, accompanying other tracks like Justin Timberlake's Rock Your Body and Sia's Chandelier.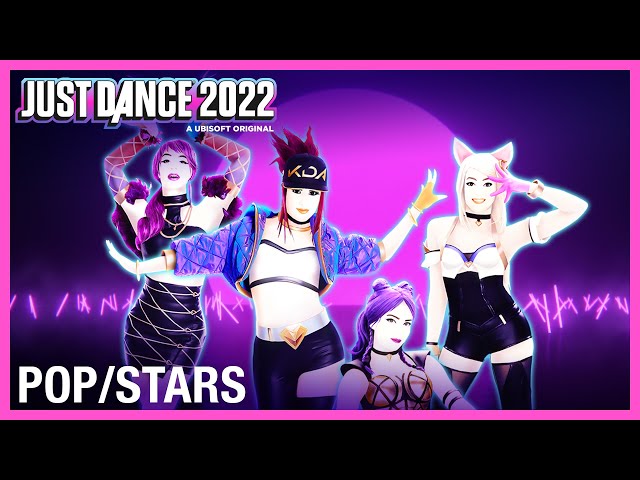 With the arrival of the new League of Legends Worlds song, Burn It All Down, this news is the perfect excuse to bang on a Riot Games-inspired playlist and grind the League of Legends ranks.