The adventures of Aloy captivated players in Horizon Forbidden West. Stunning visuals and a breathtaking open world stood out in the Guerrilla Games sequel, but our next Horizon journey won't be a lonesome one. That's right, the Killzone developer is working on a Horizon Forbidden West multiplayer game. Ahead of its release, recent leaks reveal what PS5 players can expect in the next Horizon game.
Horizon Forbidden West was a special title for the PlayStation 5. Expanding on its predecessor's lore, the stage was set for a potential multiplayer experience. The first details of the Horizon Forbidden West multiplayer game emerged last year. While we reckon that it should take some tips from the Monster Hunter franchise, new leaks have shown PS5 players what's in store for the standalone multiplayer game. Prolific leaker 'Rebs Gaming' showcases an early Alpha build of the game, which is said to be from 2020.
The footage in question depicts several different characters, all bearing unique cosmetics. Notably, the visual style of the Horizon Forbidden West multiplayer game seems to be taking a more cartoon-like aesthetic. Of course, this marks a departure from the franchise's highly detailed realistic approach. Alongside this design choice, keen-eyed viewers will be able to notice that each character comes equipped with different abilities.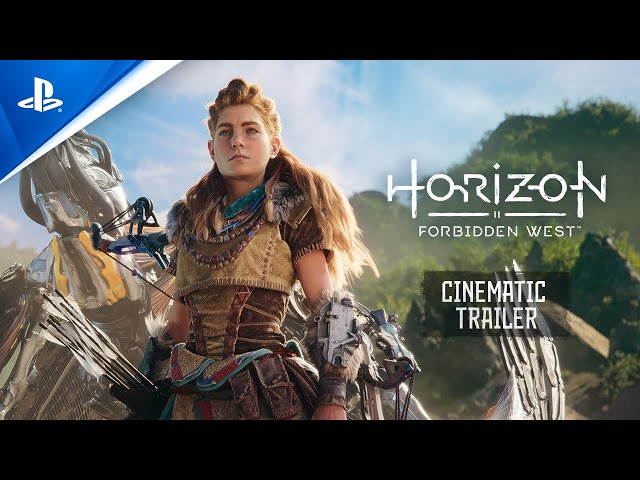 Though the footage is of poor quality, we can observe features and abilities such as Sonic Wave, Craft Menu, Vine Wall and Vine Grenade.
Additionally, ResetEra user 'LightKiosk' shares an array of in-game screenshots. It appears that a photo mode is in the game, alongside craftable items and potential base-building mechanics. The specifics of base-building aren't highlighted, but the player seems to be able to roam around a camp with interactive crafting tools.
In December last year, content creator 'JorRaptor' noted that the developer had confirmed numerous job listings for the project. However, details like a Horizon Forbidden West multiplayer release date remain elusive at this time. The project could be set to join the likes of upcoming PS5 games for 2023.