Crafting the ultimate wizard in Hogwarts Legacy will take time, but this isn't going to stop avid Harry Potter fans. Especially those who already have the game. Copies of the game have begun to ship out, allowing Potterheads access to Hogwarts Legacy before digital owners. As they dig through it, players already recommending builds to use with Hogwarts Legacy talent abilities.
Over at the Hogwarts Legacy subreddit, players like Redditor 'Lioneriod' have collated information about the game's numerous abilities. Taking on the moniker 'talents', these are used to give your wizard various buffs and advantages while using different spells. The Redditor claims that "the max level is 40, but your first 4 levels don't give any points."
To level up your wizard, it allegedly takes "36 talent points total (supposedly)" and "each talent takes 1 point." Additionally, they suggest that there are "48" total talents to choose from. However, this has yet to be officially confirmed. Nonetheless, the Redditor details skill trees for stealth, the Dark Arts, and the Room of Requirement.
Builds are in the process of creation by Potterheads, as fellow Redditor 'stovetopism' adds that "I'll be planning my build accordingly. A lot seems to add to the ancient magic meter, I'll probably go for most of those and any cooldown-related ones are a must-have."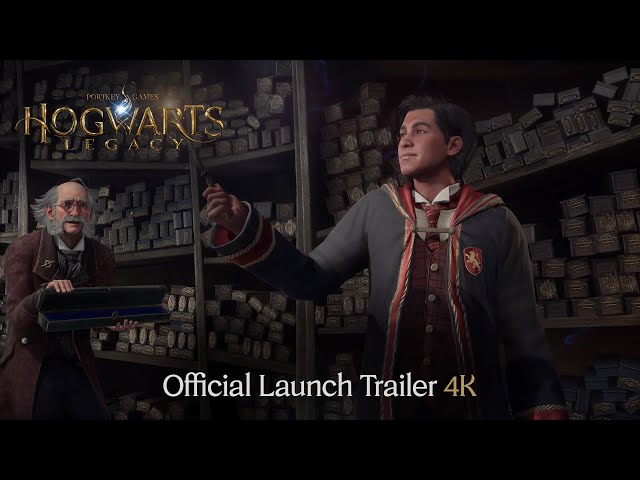 Other players like 'RepresentativeHat572' are concerned about how the game's skill point distribution: "We need to carefully select our builds… Wish we could respec or get all talents."
Games like Elden Ring allow players to retroactively change their attributes if they change their minds throughout their playthrough. This feature is unlikely to show up in Hogwarts Legacy, though it would be a welcome surprise for those wishing to experiment with their wizard, negating the need to start a new playthrough. Nonetheless, Hogwarts Legacy save slots could solve that problem.
Variety is the spice of life after all, and it'll likely serve you well if you decide to explore Hogwarts in a different house later down the line. Doing so will open up opportunities to interact with multiple Hogwarts Legacy companions, which provide unique missions and rewards along the way.
If you've pre-ordered the game, don't forget to check out the Hogwarts Legacy release time or the Hogwarts Legacy early access date, depending on which version you own.
Hogwarts Legacy has drawn considerable criticism during its development, largely due to the fact that the creator of the Harry Potter series, J.K. Rowling, has made a number of transphobic remarks on social media in recent years.
While Avalanche has confirmed that J.K. Rowling is not "directly involved" in the development of Hogwarts Legacy, it is working with "her team" and Portkey Games, a Warner Bros. label dedicated to launching new experiences inspired by J.K. Rowling's original stories. It is currently unclear whether she will earn any royalties from the game's sale, but it is likely given it is based on her original body of work.
If you would like to learn more about transgender rights or lend your support, we'd encourage you to check out the National Center for Transgender Equality in the US and Mermaids in the UK.