All aboard the Hogwarts Express, as your moment to begin your Wizarding World adventure is almost here. Potterheads and new adventurers alike have been patiently waiting for Hogwarts Legacy, a new chapter in the Harry Potter universe. But your patience will be rewarded soon, as you wonder what the Hogwarts Legacy release time is. Here's when you can expect to start your journey.
The Hogwarts Legacy release time is February 10 at 21:00 PST / 00:00 EST and 00:00 GMT, according to the official Hogwarts Legacy Twitter account.
That means if you've already got the game pre-ordered on Xbox Series X or PlayStation 5, you'll be able to dive into the game immediately as soon as midnight strikes locally in your area. However, some players will be able to play the game earlier than the Hogwarts Legacy release date.
Players who have pre-ordered the game's deluxe edition can also look into the Hogwarts Legacy early access release date. This deluxe edition of Hogwarts Legacy contains exclusive content too, such as outfits and more for your aspiring wizard. Conversely, you can consider claiming the Hogwarts Legacy Fan Club items, for even more magical items.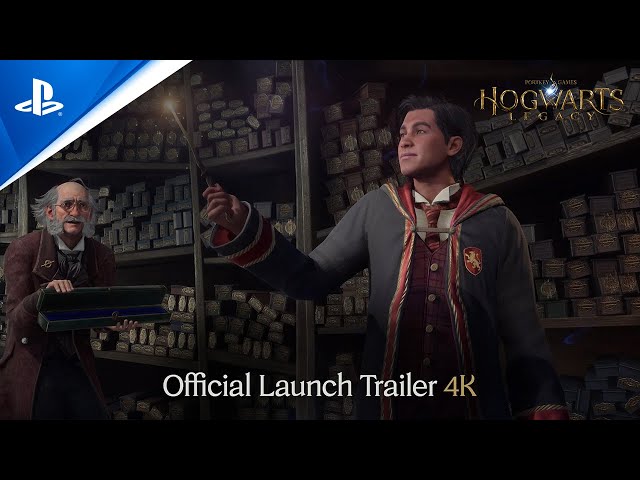 Arriving at the iconic castle will present plenty of opportunities to meet all the Hogwarts Legacy companions and get cracking with your Hogwarts Legacy character creation. Potterheads will undoubtedly spend a good amount of time refining their wizard's look. We can certainly vouch for that in The Loadout's Hogwarts Legacy preview.
The Harry Potter spin-off game has a multitude of activities to explore. One of which is Hogwarts Legacy house sorting, which will determine your allegiance for the game's duration. Of course, many players will want to represent Gryffindor in the game, but maybe it's time to give Ravenclaw or Hufflepuff some love. Naturally, you'll probably be eager to master all the Hogwarts Legacy spells – and there are many to get to grips with.
Every nook and cranny of the game is bustling with new Hogwarts Legacy characters, though some faces won't be so familiar, even for the most avid of Harry Potter fans. We're expecting to see some mentions of legendary heroes and villains in the game, which could make many players wonder: Is Hogwarts Legacy canon?
Whichever way your Wizarding World journey goes, just don't end up in Azkaban.
Hogwarts Legacy has drawn considerable criticism during its development, largely due to the fact that the creator of the Harry Potter series, J.K. Rowling, has made a number of transphobic remarks on social media in recent years.
While Avalanche has confirmed that J.K. Rowling is not "directly involved" in the development of Hogwarts Legacy, it is working with "her team" and Portkey Games, a Warner Bros. label dedicated to launching new experiences inspired by J.K. Rowling's original stories. It is currently unclear whether she will earn any royalties from the game's sale, but it is likely given it is based on her original body of work.
If you would like to learn more about transgender rights or lend your support, we'd encourage you to check out the National Center for Transgender Equality in the US and Mermaids in the UK.