If you're a fan of the Harry Potter series or the Wizarding World franchise, you're probably going to want to play Avalanche Software's Hogwarts Legacy when it comes out, right? From what we have seen so far, the only thing this game seems to be missing is Quidditch. If you're someone planning to play this action-RPG on an Xbox Series X or Xbox Series S console, you'll be pleased to know that it looks like Hogwarts Legacy preload downloads have started.
Taking to social media and flocking to the Harry Potter game's subreddit, Wizarding World fans are sharing that – at around 00:00 GMT on January 24 – a download for Hogwarts Legacy popped up on their current-gen Xbox consoles.
One person, 'Egyptianballa' shared that the Hogwarts Legacy preload update was around 77 GB in size. This was echoed by another fan, 'TheBigFudge02' a few hours after. In their post, though, they explain that the base game's file size is around 58 GB and a "High Definition Texture Pack" is rounding that download up to the aforementioned ~ 77 GB.
If you can't see your own preload download for Hogwarts Legacy on your Xbox, you might do soon. The two examples above aren't in isolation; quite a few Wizarding World fans are sharing similar situations online. It might seem a little early, but the Hogwarts Legacy release date really is only two weeks away. So, while it isn't unheard of to see a preload start this early, we would suggest that you keep some storage space clear for any Day One updates – just in case.
We know this iconic Harry Potter location won't feature in Hogwarts Legacy, but that isn't to say there's not a lot to explore. You might come across some house-locked content – as in, there's unique content for each of the Hogwarts Legacy houses – but you should find there more than enough reason to go back and replay this game.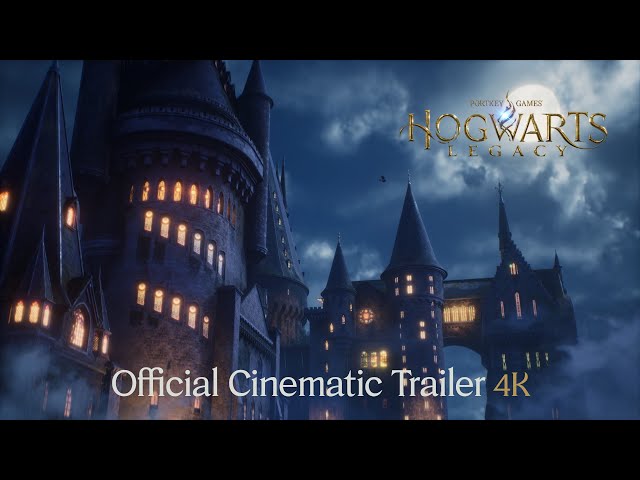 From the Hogwarts Legacy characters you'll encounter to the spells you'll learn, this Wizarding World is shaping up to be one packed with content. The fact that all that seens to fit into around 77 GB is surprising, but it's far from a bad thing to be able to download it early.
If you're hoping to play this game on a PS5, though, you may just have to wait a little longer. Preloading for PlayStation games is often a lot closer to launch. So, we think this will start around February 4 or February 5 – a handful of days before the Hogwarts Leagcy early access period begins. Will this be the best Xbox RPG game out there when it drops? We don't know for sure, but it's certainly shaping up to be a good one.
Hogwarts Legacy has drawn considerable criticism during its development, largely due to the fact that the creator of the Harry Potter series, J.K. Rowling, has made a number of transphobic remarks on social media in recent years.
While Avalanche has confirmed that J.K. Rowling is not "directly involved" in the development of Hogwarts Legacy, it is working with "her team" and Portkey Games, a Warner Bros. label dedicated to launching new experiences inspired by J.K. Rowling's original stories. It is currently unclear whether she will earn any royalties from the game's sale, but it is likely given it is based on her original body of work.
If you would like to learn more about transgender rights or lend your support, we'd encourage you to check out the National Center for Transgender Equality in the US and Mermaids in the UK.