Opening Night Live has just revealed a new snippet of Hogwarts Legacy gameplay footage, which dives deeper into the darker side of the upcoming RPG based on the Wizarding World. Developer Avalanche Software has also lifted the lid on when players will be able to pre-order the game.
During the brief trailer, players are given the choice to befriend Slytherin student Sebastian Sallow as part of a companion quest line, presenting an avenue that leads deeper into the Dark Arts as you learn more about his family.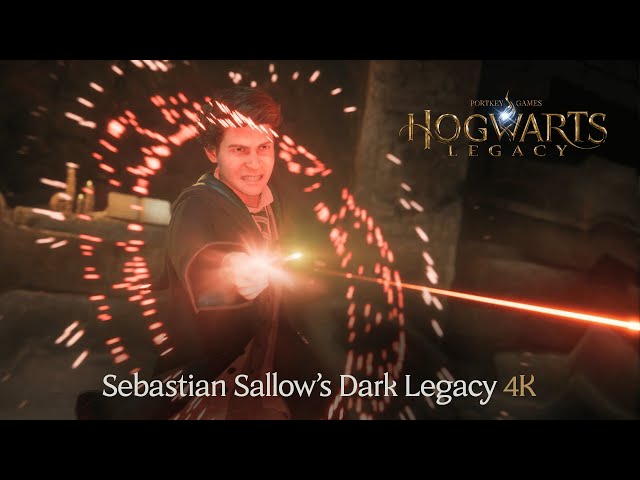 Players keen to get on the train to Hogwarts, who pre-order the Hogwarts Legacy Digital Deluxe Edition, will receive the following goodies:
Dark Arts Pack

Thestral mount
Dark Arts Cosmetic Set
Dark Arts Battle Arena

Onyx Hippogriff mount
Dark Arts Garrison hat
72 hours early access
Pre-orders will open on August 25 at 08:00 PT / 11:00 ET / 16:00 BST.
But what about the Collector's Edition? Well, according to community manager Chandler Wood, news on the super premium version of the game will be arriving on August 24.
Hogwarts Legacy was actually unveiled almost two years ago at Sony's PS5 showcase in September 2020. However, the game suffered multiple delays over the COVID-19 pandemic before a gameplay showcase in March showcased the open-world offering that Avalanche Software has created in detail.
Since then, ahead of the Hogwarts Legacy release date, Sony has unveiled the PS5 Dualsense features for Hogwarts Legacy, which offer up some quite unique experiences.
However, Hogwarts Legacy is drawing some flak from those online, mainly due to Harry Potter creator J.K. Rowling's views on the trans community. While it's important to note Avalanche has confirmed that Rowling is not involved in the development of Hogwarts Legacy, it is based on her body of work on the Wizarding World.