How long did your first playthrough of Dubai take? Hitman 3's opening level is an impressive flex of stunning graphics and the series' iconic stealth gameplay. On our first time playing for The Loadout's Hitman 3 review, we spent at least an hour exploring the skyscraper's different levels and staring out of the million-dollar windows.
However, speedrunners care not for the whims of a casual player. 'Frote7', is one such speedrunner, and they were set on getting a World Record. They start the Dubai mission disguised as a security guard, allowing them to access some areas that they wouldn't ordinarily be allowed. They also utilise a magnesium pouch as their hidden item.
But just starting in a certain location and utilising certain gear will not a fastest time make. You also have to have inch-perfect precision with your shots and time your movements to intersect perfectly with your targets' paths.
But Frote7 made everything work perfectly for their 17-second effort, which is the current World Record for the Dubai level. You can watch the whole thing below – but don't look away for a second, as you'll miss a big portion of the run.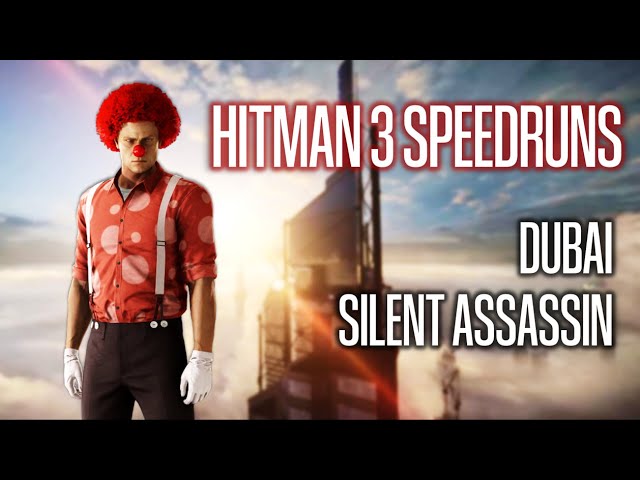 We all know that speedrunners' brains are wired differently, but we didn't quite expect such a fast run so quickly after Hitman 3's release. Frote7 is working their way through the Hitman 3 missions, and also has an impressive sub-minute World Record run of Dartmoor.
Both of these runs are Silent Assassin runs – the highest rating possible – meaning that Frote7 was never discovered and no civilians were harmed in their fast runs. This prevents players from going into missions all guns blazing if they want to hit a top rating and a World Record speedrun in this category.
Frote7 is tackling one map per day, so we can't wait to see how quickly they can manage to complete the subsequent four levels.