High on Life is a newcomer to Xbox Game Pass, but that hasn't stopped it from doing the impossible. Minecraft has long reigned as the most popular game on Game Pass, but for now at least, the comforting sandbox game is taking a backseat. Squanch Games has climbed to the top, with High on Life basking in Game Pass glory.
Coming from Rick & Morty co-creator Justin Roiland, the zany FPS adventure's humour isn't for everyone, according to The Loadout in our High on Life review. The game's charm is working on others though, as gaming news account 'Benji-Sales' notes that "High on Life has passed Minecraft to become the #1 Most Popular Game on Game Pass."
Overcoming the likes of multiplayer, live service giants like Forza Horizon 5 too, the game has become one of Game Pass's biggest successes yet.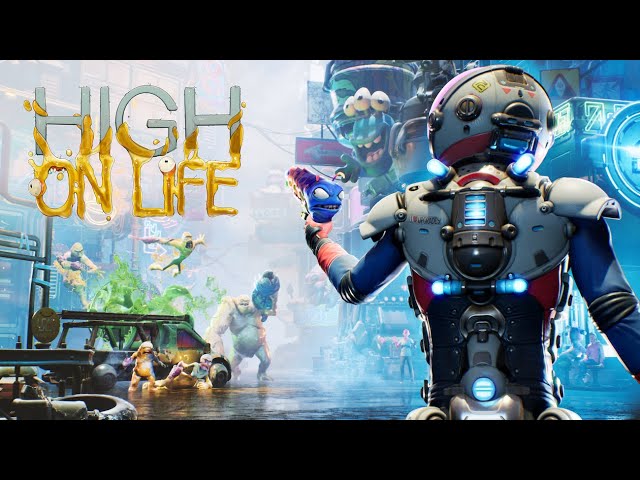 "I'm pretty confident now High on Life is the biggest Game Pass Day 1 launch of 2022," says Benji-Sales. While Microsoft has yet to 100% verify whether this is the case with any kind of celebratory post, the previous record holder for the biggest Game Pass launch went to Forza Horizon 5. Like the popular racer, Minecraft has remained a mainstay title for new and hardcore Xbox gamers.
Xbox Game Pass December 2022 free games lineup is pretty strong, so it's a surprise to see High on Life dominate the charts. High on Life isn't exactly an ordinary FPS, so you'll need our High on Life walkthrough to reach the end.