Since being banned from competitive Hearthstone, Chung 'Blitzchung' Ng Wai has laid relatively low from the clamour his Hong Kong protest caused in October last year. However, the Tempo Storm player has finally spoken out publicly about the incident which sent ripples worldwide.
Speaking to Chris Bratt in a new People Make Games video, Blitzchung says his protest, in which he donned a gas mask and shouted "Liberate Hong Kong" was not a planned event, and something he decided to do on the day of the GrandMasters Season 2 event.
"I just decided on the day," Blitzchung says in the video, which you can watch below. "When so many people are protesting out there and I'm playing my tournaments, I feel kind of bad. Gaming is a part of my life but I want to live in this place for the rest of my life. This is more important than my career, I would say."
In response, Blizzard banned Blitzchung for a year and revoked his winnings, although this was later reduced to six months. Despite Blizzard president J. Allen Brack apologising for the ban, which he argued exposed "immaturity," Blitzchung tells People Make Games that he's never actually received a personal apology – but it's not something that he desires either.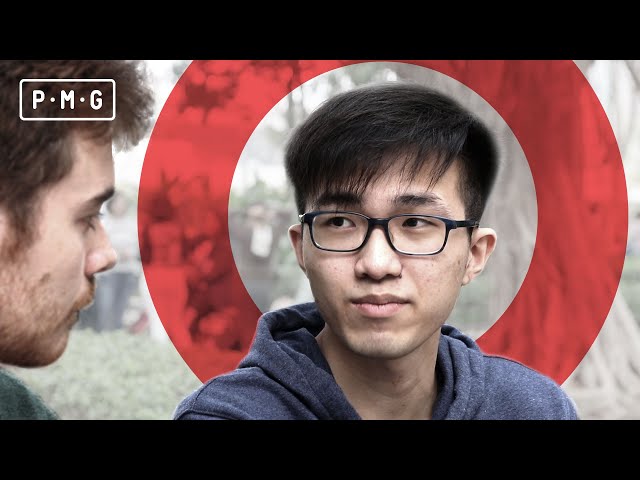 The interview also shares details on the Tempo Storm player's visit to Taiwan where he met up with the two casters who were also suspended for their involvement in the protest. Blitzchung explains that although he was struggling being in the spotlight for his actions, he worried more for the casters who had lost their jobs. That alone speaks volumes for the type of person Blitzchung is.
With his ban coming to an end in the next few months, we should see Blitzchung back in action in April. Although he's promised to keep his views to Twitter this time.