Story modes have changed significantly in sports games over recent years, whether it is FIFA's The Journey or Madden NFL's Long Shot mode attempting to bring a narrative edge to the genre.
With GRID Legends, Codemasters is trying to do the same thing. But, instead of bringing a narrative into a sports game with cutscenes and 3D models of famous actors, the British team is wrapping the racing experience in a live-action documentary using cutting edge production techniques, used by TV shows like The Mandalorian.
And, while the writing at times is a little bit too cheesy for my liking, the experience feels big budget, impressive, and captivating, with Codemasters nailing the atmosphere and competition of a seasonal racing experience. Driven To Glory effectively takes the form of a Netflix-style sports documentary, where you, as the unnamed Driver 22, are a rookie who gets picked up by struggling team Seneca Racing to race alongside the talented veteran Yume Tanaka.
The documentary chronicles Seneca's ride through the GRID World Series and Driver 22's rise through the racing ranks. Between these two-to-three minute live action segments, which show the rivalries you set up with other drivers, including Valentin Manzi who is played by Sex Education's Ncuti Gatwa, you play the races and key moments from the series – a bit like how FIFA's The Journey throws you into key moments as a substitute.
And while the writing can be a bit too much to stomach at times, the production value of the whole mode shines through. Back at a GRID Legends preview event in December, the game's creative director, Chris Smith, mentioned that they got to use the best technology and cameras to film Driven To Glory and it shows.
These documentary sequences are created with a relatively new piece of technology called Stagecraft. This technology puts all the backgrounds of the live-action segments on a high quality screen that dynamically reacts to camera movements, giving you the impression that everything is filmed on a set, on location.
It really is impressive and GRID Legends proves that this technology can be used well in games and outside of TV and film. The settings really look like the real thing and because the quality is so high on these virtual displays, everything in GRID Legends' live action moments has a glorious sheen to it. That sheen gives the Driven To Glory mode a lovely blockbuster coating that helps elevate the game's story mode beyond what has been done before in sports and racing games.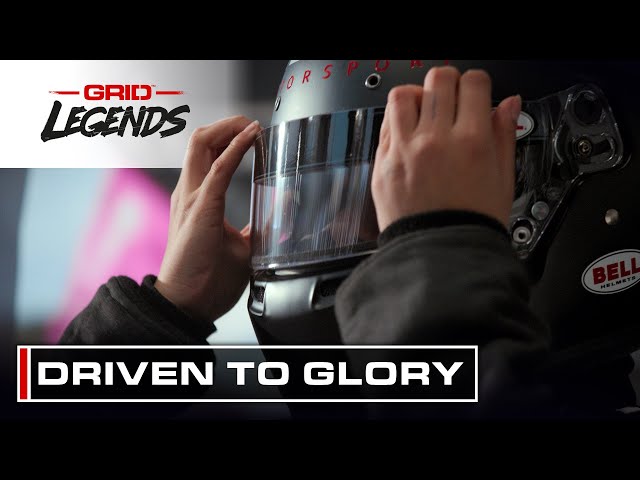 While I didn't get around to playing a great deal of Driven To Glory, I am keen to see how the full mode shakes out and just whether or not Codemasters can keep me glued to my seat when the game releases on February 25, 2022.