Reaping complimentary rewards on behalf of Rockstar Games never gets old in GTA Online or RDO. Well, that is unless the acclaimed Grand Theft Auto studio decides to stop giving them out. For those of you roaming around Los Santos or the Old West, the era of claiming your Twitch Prime Gaming benefits is coming to an end. Before they depart forever, here's what you need to know about adding them to your GTA 5 or Red Dead Redemption 2 experience.
Rockstar Games announces via its official blog that GTA 5 will end Twitch Prime Gaming benefits support for its multiplayer component, GTA Online. "Prime Gaming benefits are no longer supported as of March 31, 2023, for Grand Theft Auto Online and April 3, 2023, for Red Dead Online," the developer explains. For GTA Online fans, it's an even sadder event, as the time to claim your last bag of cash has passed, according to Rockstar.
"Prime Gaming players who played Grand Theft Auto Online between March 30, 2023, and March 31, 2023, will receive a one-time award of GTA [cash] $125,000," adds the GTA 6 studio. However, there is still time to get your hands on lucrative rewards within Red Dead Online.
Tune into Red Dead Redemption 2's standalone multiplayer for the chance to get hold of the following Twitch Prime Gaming rewards:
5 Gold Bars
The Howl Emote
A Select Colorway of the Buckley Hat
A Select Colorway of the Rivera Hooded Tunic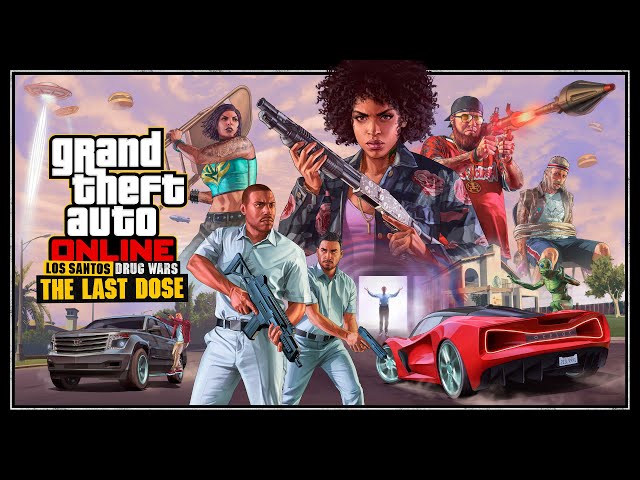 Cowboys wandering around RDO have until April 4 to add these rewards to their accounts. For the last few months, Rockstar Games has added a considerable amount of GTA cash into the accounts of millions of GTA Online players. As you may know, earning cash in GTA Online isn't exactly an easy task, so this free boost is incredibly welcomed.
With the increase of expensive in-game items and properties for players to purchase, rising to the top of the Los Santos crime underworld will be harder than ever going forward.
Of course, attention toward Rockstar Games nowadays revolves around the development of GTA 6. Teases for the hotly anticipated title may be lurking within GTA Online already, but you'll have to check that out for yourself.