By this point in the lifecycle of GTA Online, it is impossible to avoid the Oppressor MK 2. Even with all the vehicles and oddities that reside in the GTA 5 city of Los Santos, GTA Online griefers look toward the Oppressor MK 2 for a surefire dose of well – being annoying. Though, things might just be about to get better for those seeking safe harbour Rockstar Games' open-world opus. The latest GTA Online weekly update is live and could help put an end to the Oppressor MK 2's reign.
It's a time for celebration, GTA 5 fans, as Rockstar Games unleashes a series of price changes to GTA Online's growing roster of cars, bikes, planes, boats and more. According to the official GTA Online patch notes for the new update, noted by prominent GTA enthusiast 'TezFunz', the Opressor MK 2 is getting a significant price buff. Yes, price buff.
The Oppressor MK 2 typically retails for $3,890,250 in GTA Online and can be purchased via Warstock Cache and Carry. However, if you're looking to modify it, it can only be done by purchasing a Terrabyte truck and using its onboard workshop. But even if you manage to have enough GTA cash for a Terrabyte, you may wince when you see that the Oppressor MK 2 now costs a gigantically cold $8,000,000.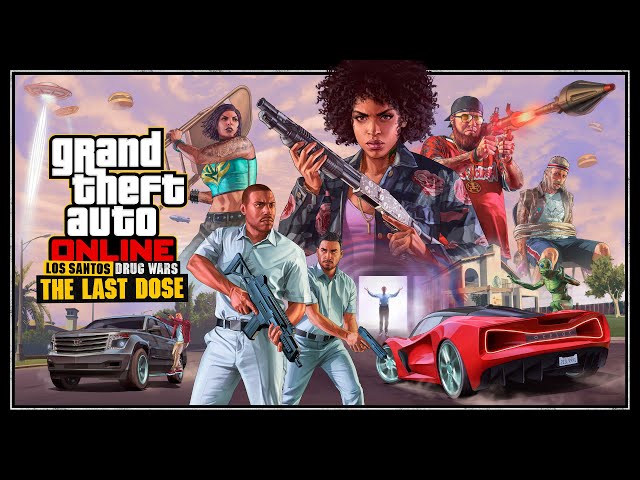 Grinding for GTA cash isn't exactly the quickest or easiest task in GTA Online, especially since Rockstar Games has confirmed a very important change to its GTA Online Twitch Prime Gaming rewards rollout. It may have been a while since you last took a visit to Los Santos, so if you're unsure why the Oppressor MK 2 is hostile, allow us to explain.
Whereas many players will utilise guns and launchers to eliminate any and all fellow GTA Online players, players that resort to 'griefing' bring the Oppressor MK 2 out of the garage to cause chaos. Armed with a machine gun, missiles, and devastating Gatling guns, players can also take flight and evade damage with ease. That's combined with the Oppressor MK 2's flares/chaff grenades that disparage lock-on targeting from launchers too, so throw that idea out the window.
Of course, you could resort to turning on passive mode in GTA Online, but where is the fun in that? Hopefully, this increase will ensure you have a pleasant trip to Los Santos next time you boot up and take some time to explore after checking out all the upcoming PS5 games for 2023.