Whether it is GTA Vice City or GTA 5, the ultimate showcase of street cred is from the vehicles we choose to traverse around in. The latest GTA Online update from developer Rockstar Games is a monumental occasion for car enthusiasts looking to flex their shiny Los Santos Customs purchases. However, if you're eager to get your hands on the mega 50-car garage – you'll need more than just Shark Cards. Unless you're a GTA Online+ member.
Following the GTA Online Valentines Day week event, Rockstar Games is rolling out a fresh update to GTA 5's standalone multiplayer title. According to the official Rockstar Games blog, the update's biggest feature is undoubtedly the "brand-new multi-floor garage located right on iconic Eclipse Boulevard in Los Santos that offers capacity for up to 50 vehicles and unique amenities across five spacious floors."
The blog details that "each floor features its own separate hangout space, complete with seating, drinks, TVs, and surveillance […] multiple distinct decoration styles can be previewed, changed, and applied to each individual floor from the Eclipse Blvd section of the Interaction Menu while inside the garage."
It all sounds great, and we're sure you can't wait to invite your buddies over. While GTA Online+ members can claim it for free until March 15, other GTA Online players will need to fork out $2,740,00 to purchase the garage via the in-game Dynasty 8 portal. If you don't fancy parting ways with your cash or buying Shark Cards, then subscribing to GTA Online+ for $5.99/£4.99 a month might be your next port of call.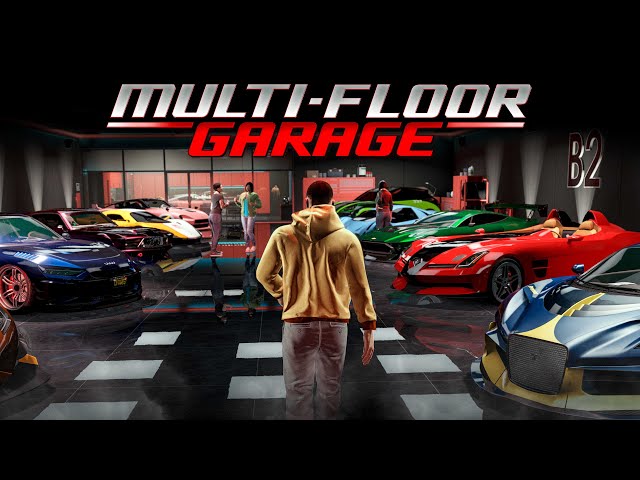 Netting yourself a GTA Online+ membership will also grant you access to the following rewards within the recent update:
A free Emperor Vectre (Sports) from Legendary Motorsport. Plus, the Mambas 24 and Sword Boy liveries.
Lucha Libre tints for the Knife and Baseball Bat available from the Gun Van
50% off Acid Lab Supplies
$500,00 deposited to your GTA Online bank account
On the Los Santos Drug Wars front, GTA Online players are encouraged to participate in a range of new activities. This includes hatching crimes with Street Dealers, collecting the various G's Caches around the map, and stopping shop robberies. Doing the latter will give players "2X GTA$ and RP through February 22."
Completing additional challenges before March 1 is worth considering too. Not only can you take part in the aforementioned Los Santos Drug Wars activities, but doing so gives you a chance to claim "rare new rewards" in the form of stylish cosmetics.
While you continue to dive into GTA Online, remember, GTA 6 is drawing closer. Alongside it are many upcoming PS5 games to look out for in 2023.