Genshin Impact developer HoYoverse has dropped a ton of official information regarding the upcoming Dendro character Tighnari, including a shiny new reveal trailer and more lore than you can shake a Dendro slime at.
"A young researcher well-versed in botany", Tighnari is a Forest Watcher in Sumeru's Avidya Forest. According to the developer, he is a "burst damage dealer who periodically deals high amounts of damage", which can be seen in his kit.
As per the information shared to Twitter, Tighnari's Charge Level Two attack, 'Wreath Arrow', "will generate 'Clusterbloom Arrows' that will track nearby opponents automatically upon hit." Tighnari's Elemental Skill, 'Vijnana-Phala Mine', creates a field, taunting enemies while "drastically" reducing the charge time of Wreath Arrow. Finally, 'Fahioner's Tanglevine Shaft' – Tighnari's Elemental Burst – fires "a large number of Tanglevine Shafts that will track nearby opponents, dealing Dendro DMG."
Tighnari will be voiced in English by upcomer Elliot Gindi, while his Japanese VA is none other than Kobayashi Sanae, who some will know as Allen Walker (D. Gray-man), or the Ice Climbers Popo and Nana (Super Smash Bros.). You can find more information on Tighnari's backstory, talents, and more over on the official HoYoLab page.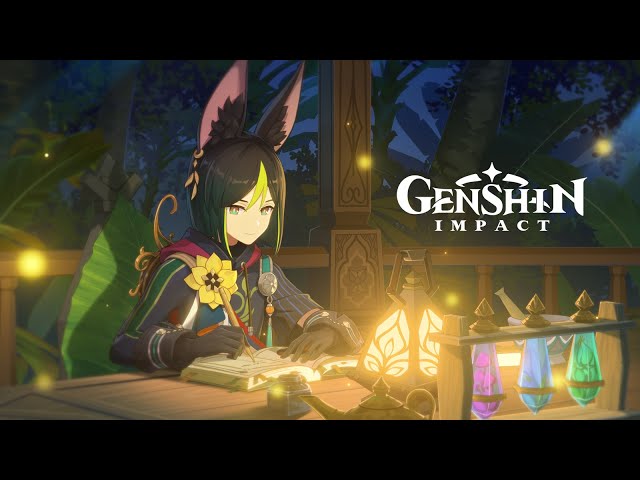 Tighnari is set to join the standard Genshin Impact banner in Version 3.1, though fans will ideally be hoping to snap up the brand new Dendro unit on his exclusive banner when Genshin Impact 3.0 rolls round.