While 2021 has been yet another pandemic-riddled year, and new-gen consoles are still rarer than fairy dust, it has been filled with some truly exceptional games. Take Forza Horizon 5's beautiful recreation of Mexico, for example, or Deathloop's brilliantly brain-spinning, time-looping narrative.
At the beginning of the year we were also treated to the excellent closing chapter of Hitman's World of Assassination Trilogy in Hitman 3 – a nominee, alongside Forza and Deathloop, for The Loadout's 2022 Game of the Year award. Then, in the depths of December, the year was topped off by the long-awaited Halo Infinite, which we vibed with in our Halo Infinite review.
But what does the future hold? Well, a number of titles slated to release this year have been pushed back into 2022. Game development is, we're sure you'll agree, difficult at the best of times. And with complications caused by COVID-19 also bearing down on studios, we're glad to see many of them are taking the time they need to make their games the best they can be. It also means there's even more videogame goodness in store for the new year.
With that in mind, let's dig into some of the games that we are hoping will make a splash in 2022.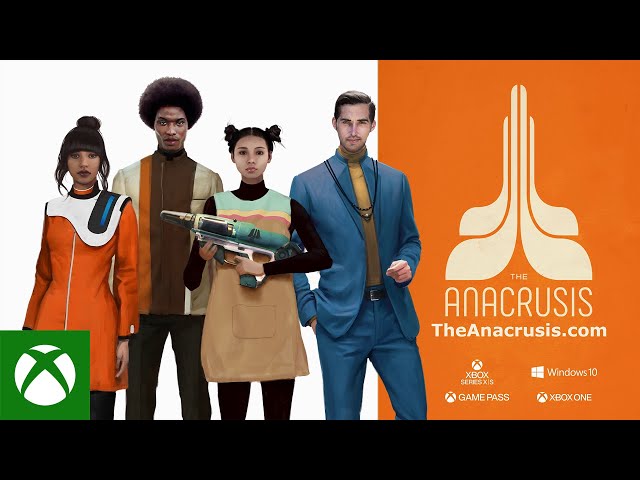 The Anacrusis
Kicking off the year we have The Anacrusis – a psychedelic sci-fi take on the Left 4 Dead formula. While blasting through zombies in Back 4 Blood is bloody good fun, sometimes you want to mix it up a little – by blasting through aliens instead. With a boatload of weapons and perks to choose from, we're very much looking forward to clearing through the Anacrusis' garishly groovy environments.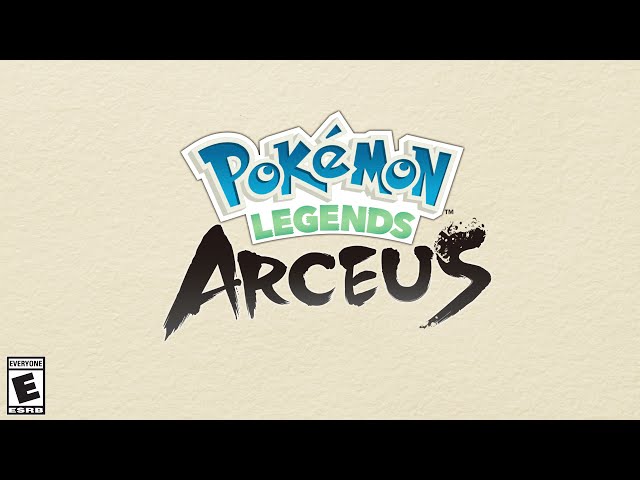 Pokémon Legends: Arceus
The Pokémon world has such a deep history to it, spanning millions of years. Sinnoh – the region which is home to generation four's Pokémon Diamond and Pearl – is particularly lore-rich thanks to its connection to Arceus, the god of all Pokémon.
In Pokémon Legends: Arceus, the clock has been dialled back a couple-hundred years to the time when Sinnoh was known as 'Hisui', and follows our attempt to catch 'em all in order to produce the region's very first Pokédex. We don't really care about Arceus that much, but Hisuian Growlithe? We're in love.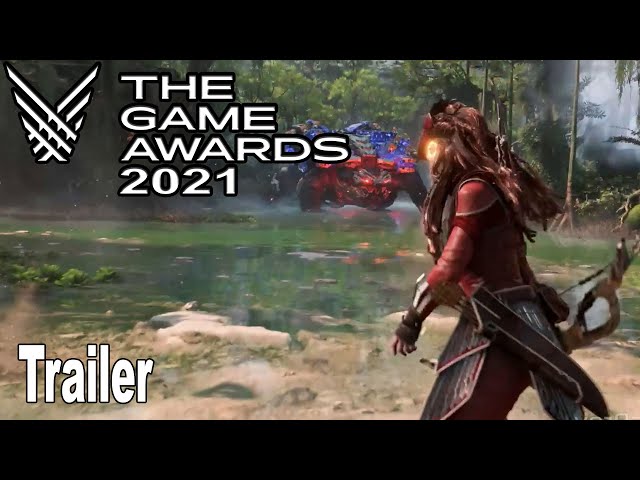 Horizon Forbidden West
Release date: February 18
If you thought Horizon Zero Dawn gave you and Aloy a lot to do, then get ready to lose countless hours to Horizon Forbidden West's gargantuan map when it arrives in February. As Aloy endeavours to hunt down the source of a dangerous plague, she'll find herself traversing a whole host of biomes. From arid deserts to frozen tundras, the young huntress will have more to worry about than just the machines – and we all know there will be plenty of those, too.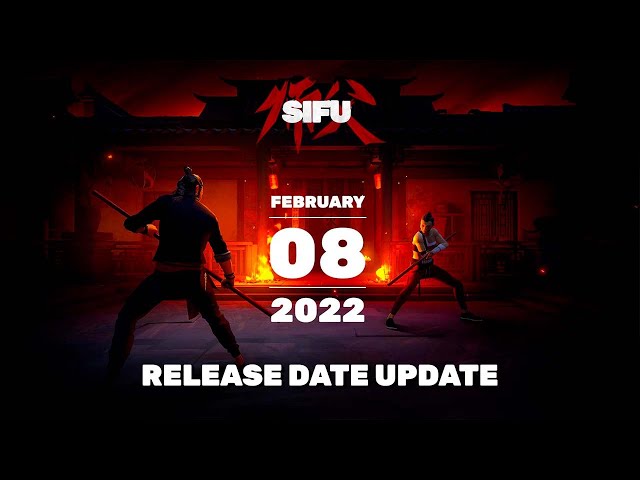 Sifu
Release date: February 22
We were pleasantly surprised in our Sifu preview by the depth of its systems, as well as its intoxicatingly-addictive combat loop. Beating the short 20-minute preview demo simply wasn't enough for us, which is why we can't wait to finally get our mitts on the full game when it drops on February 22.
Destiny 2: The Witch Queen
Release date: February 22
Eyes up, Guardians. We are but mere months away from coming face to face with yet another Hive god in Savathûn, and it appears that the Light has blessed her – and by extension her legion – with your own ability to self-resurrect after falling. With Bungie offering a spicy new weapon archetype (glaives) and a brand new crafting system to create custom tools of war, it sounds like we're going to need every edge we can get when Destiny 2: The Witch Queen arrives on February 22.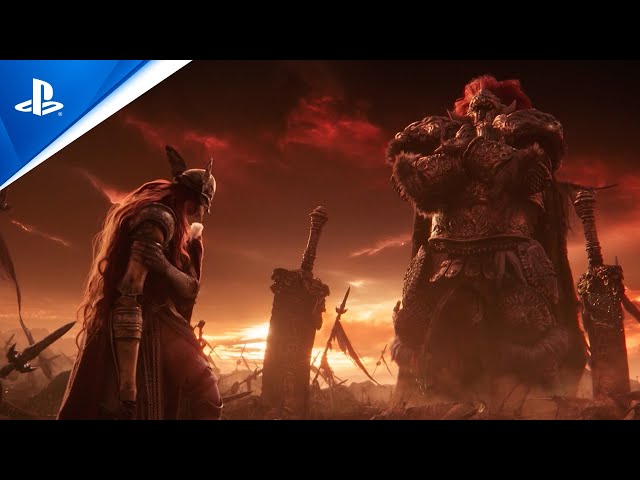 Elden Ring
Release date: February 25
The Elden Ring release date is rapidly approaching, and soon our adventure through the Lands Between alongside Alexander the Pot Boy (not his official title, but it should be) will begin. At The Game Awards 2021 we were treated to a brand new trailer, which gave us a deeper look into the events preceding the game. We also got to see Malenia in action, though it looks like she didn't fare too well…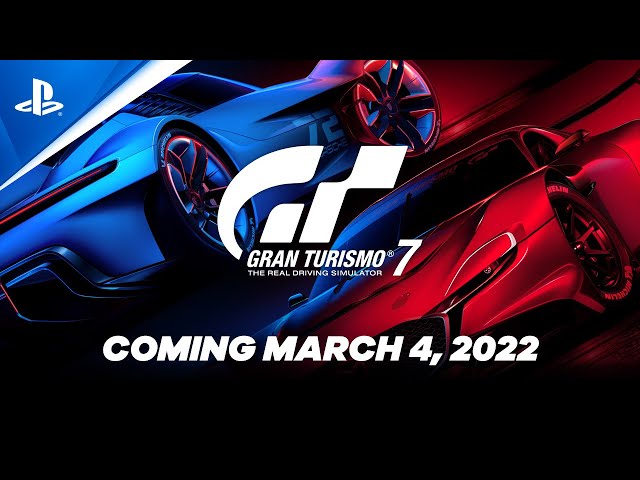 Gran Turismo 7
Gran Turismo has always been a very good looking driving sim, and we're especially excited to see all 420+ cars developer Polyphony Digital is set to include this time round rendered on new-gen hardware. Considering just how far Playground Games smashed Forza Horizon 5 – Gran Turismo's Xbox-based rival – out of the park, Polyphony will be expected to bring something just as polished to PlayStation consoles.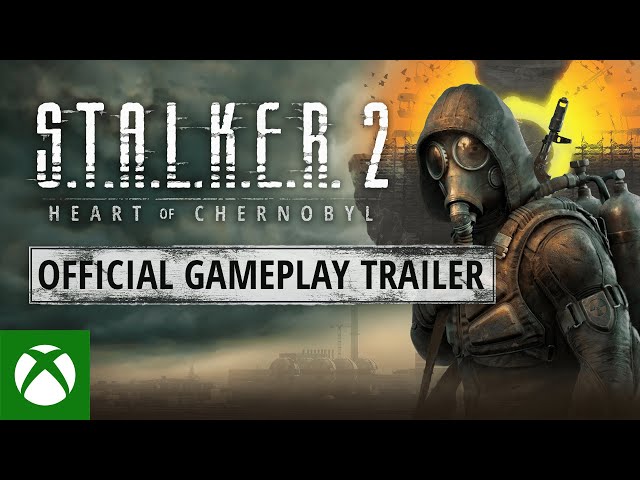 Stalker 2: Heart of Chernobyl
The Stalker series has been long overdue a sequel to 2009's Stalker: Call of Pripyat. Fortunately, GSC Game World is dropping a brand new one this coming April. Having had a long and difficult development cycle – at one point the game was cancelled following GSC's original dissolution – fans of the shooter will surely feel no small amount of relief when it's finally in their hands – luckily without its proposed addition of NFTs. And from what we've seen so far, the wait could very well be worth it.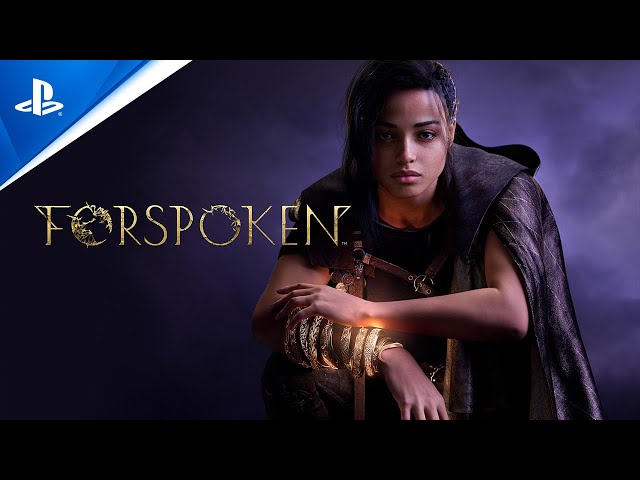 Forspoken
Forspoken – the brand new IP from Square Enix subsidiary studio Luminous Productions – was announced back in March 2021, and it instantly caught our attention. Coming from a collection of devs who were responsible for much of Final Fantasy XV, we were excited to see how Frey Holland's narrative-driven adventure would shape up.
So far, the free-flowing combat and movement, alongside the gorgeous magic effects we saw at The Game Awards 2021 can easily be compared to FFXV. We just hope that Forspoken has a quality story to match its impressive visuals.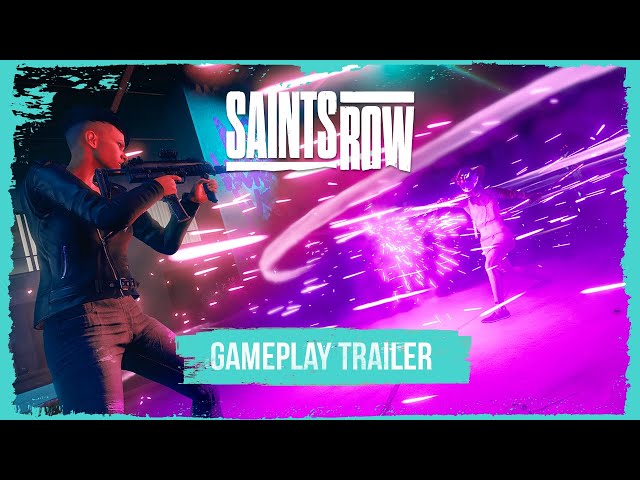 Saints Row
The Saints Row series got just a tad out of hand narratively, with the utterly bombastic Saints Row 4 literally crowning you the king of Hell. As developer Volition's chief creative office Jim Boone previously told The Loadout, "there really isn't a whole lot of runway to figure out where you would go past that."
That's why the new Saints Row game will be called, well, Saints Row, as the series completely reboots itself, returning to its roots in the process. While Saints Row's story may be grounded in a more realistic setting of Santo Ileso, fans will be pleased to know that there'll be just as many weird and wonderful opportunities to exact carnage and mayhem as there were in previous instalments.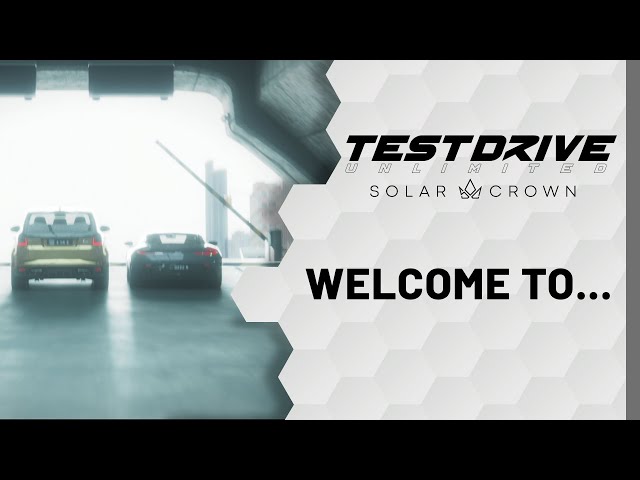 Test Drive Unlimited Solar Crown
Release date: September 22
Gran Turismo isn't the only racing title zooming onto our screens next year, as the Test Drive series returns for the first time since 2012's Test Drive: Ferrari Racing Legends. This time around, developer KT Racing is taking us to Hong Kong, having recreated Hong Kong Island on a 1:1 scale for us to explore. If the final product comes out anything like the sleek Test Drive Unlimited Solar Crown CG trailer above, then we're going to be spoiled for top-tier new-gen racing games.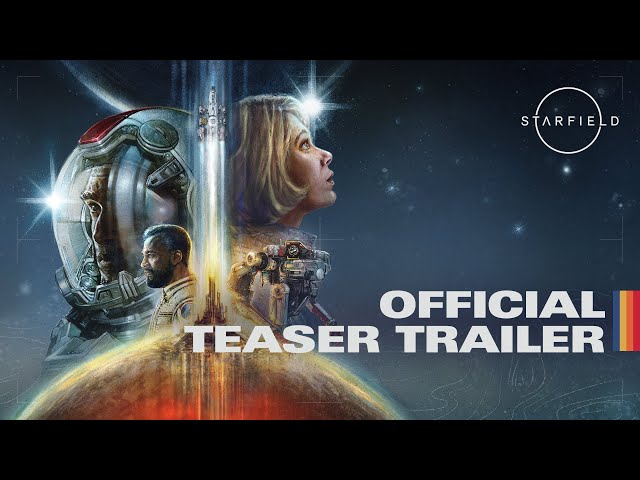 Starfield
Release date: November 11
When Bethesda announced back in 2018 that it was bringing something entirely new to the table – rather than its 70th re-release of Skyrim – we were elated. From what we've gathered so far, the studio looks to apply its masterful crafting of RPGs in an intergalactic capacity. Honestly, we're pumped for Starfield, and perhaps even more excited to try and clip out of the moon. After all, a Bethesda game always has its foibles.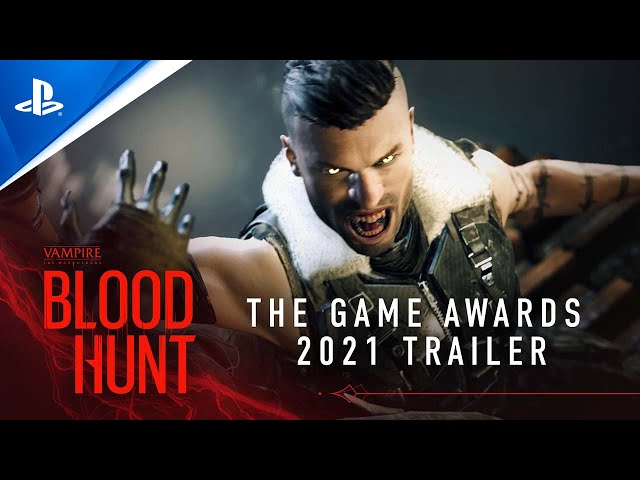 Vampire: The Masquerade – Bloodhunt
Release date: Spring 2022
'Another battle royale?', you ask. Listen, the genre may have already been sucked dry by this point, but you can certainly trust vampires to check for any last drops. Besides, the thought of getting involved in a supernatural vampire war does sound pretty sweet, right? We've seen a whole lot of content from Vampire: The Masquerade – Bloodhunt so far, and we're lowkey excited to check it out when it arrives this spring.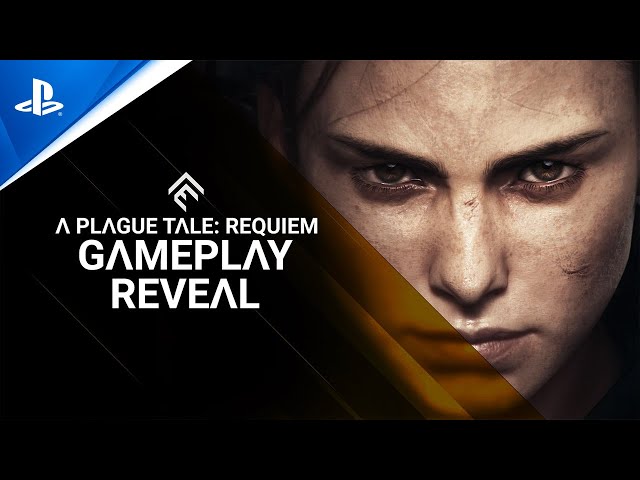 A Plague Tale: Requiem
A slightly more mature Amicia and Hugo will return to our screens at some point next year. And don't worry, by the looks of things there'll be plenty of rats scurrying around Requiem's bigger, but all the more perilous world. As the Macula – the ancient blood curse which had awoken in Hugo during the previous game – continues to make life hellish for the pair, they venture forward in the hopes that they can find a way to cleanse it once and for all.
ARC Raiders
Embark Studios ticked all of the boxes for a great-looking co-op, third-person shooter when it revealed ARC Raiders at The Game Awards 2021. Retrofuturistic vibes? Check. Giant mech monsters from space? Check. Robyn's 'Dancing on my Own' punctuating some pretty impressive-looking gameplay footage? Check. Needless to say, ARC Raiders could very well be one of 2022's big surprises.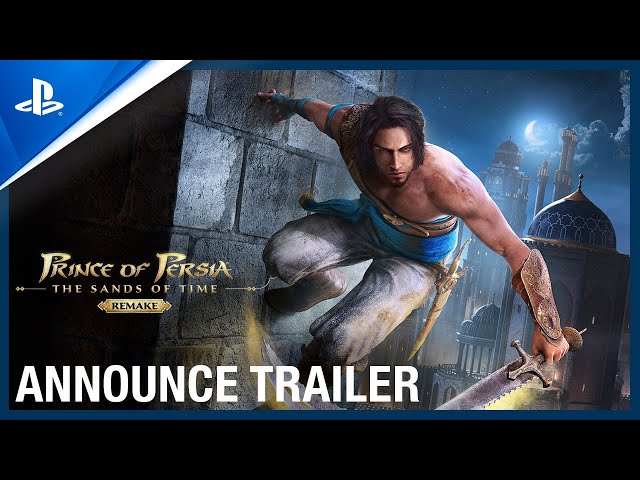 Prince of Persia: The Sands of Time Remake
We're not going to lie, we have no idea when in 2022 The Sands of Time remake will finally arrive. Having long been delayed from its originally-intended January 2021 launch, Ubisoft confirmed that the Prince will return at some point during the 2022-23 fiscal year. This means that, while we could get that 3D platforming goodness as early as April 1, there's every chance that we won't see it until early 2023.
Although Ubisoft pivoted away from the classic series following the freak success of the original Assassin's Creed, fans will be hoping that the remake can recapture everything that made The Sands of Time so iconic in the first place.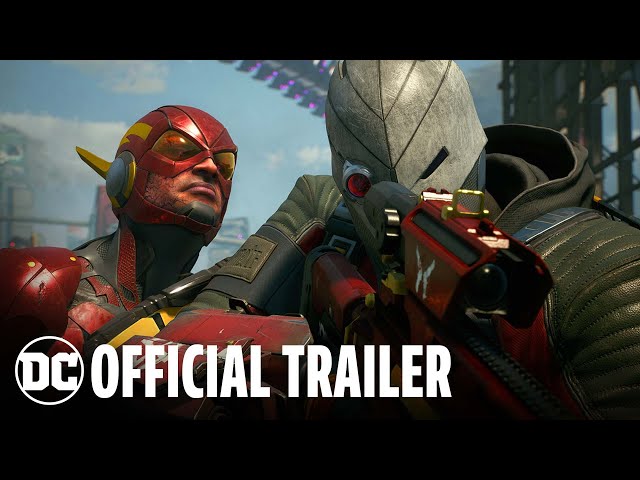 Suicide Squad: Kill The Justice League
Marvel's Guardians of the Galaxy really took us by surprise in 2021, setting a new standard for the franchise's videogames. On the other hand, while rival DC has lagged behind in some ways on the big screen, the phenomenal Arkham games are a testament to how well its gaming endeavours have gone in the past. With developer Rocksteady Studios back in the driving seat for the new Suicide Squad game, we're hoping to see it put out yet another banger.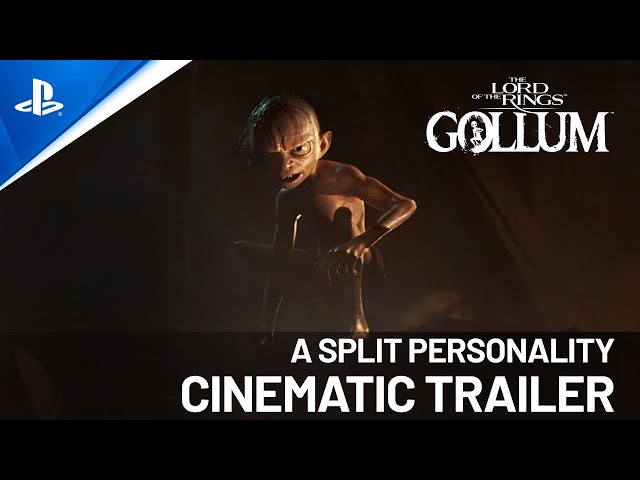 The Lord of the Rings: Gollum
Gollum and Sméagol: two sides of the same coin. One is tricksy and villainous, while the other is timid yet social. Both sides of the Stoor are bound by a common goal – find the precious. We can't wait to follow the creature's quest to be reunited with the one ring, though we're undecided as to which of his two personalities we're going to gravitate towards…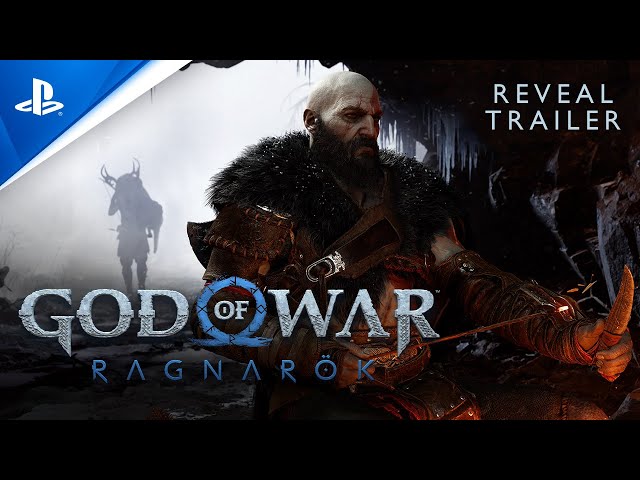 God of War Ragnarok
Sony's Santa Monica Studio has done amazing things with the God of War series, with last generation's self-titled instalment deservedly earning a plentitude of plaudits. Next year we're finally going to be treated to the next instalment in Kratos and Atreyu's story, as the father-son duo journey through the nine Norse realms to try and prevent the apocalypse – Ragnarok. While this is the last game on our list chronologically, it is up there with the ones we're most excited to boot up in 2022.
And there you go – our rundown of games slated for a 2022 release that we're hyped about so far. With so many incredible-looking games on the way, we're just itching to cover them all for you. It'll also be interesting to see which of these games make it onto our best PS5 games and best Xbox Series X games lists.