Forza Motorsport is almost here and it has been a long wait for a new game in the series. But, that wait is almost over and the new game from Turn 10 Studios has a host of vehicles in the Forza Motorsport cars list.
Below, you can find a rundown of all the vehicles that have been confirmed for the reboot of the long-running Forza Motorsport franchise. Forza Motorsport's Game Pass launch will also mean that you can hop into any of these vehicles without needing to put your money down. Which one from the list below will be your favourite?
Forza Motorsport cars
The full list of Forza Motorsport cars for Forza Motorsport 8 is currently as follows, confirmed in the Forza Motorsport blog post from June 2022, with more than 500 cars at launch planned:
Acura #36 Gradient Racing NSX GT3 2018
Acura #6 ARX-05 DPi 2020
Aston Martin DBR1 1958
Aston Martin Aston Martin Racing V12 Vantage GT3 #7 2017
Audi #44 R8 LMS GT3 2018
Audi RS e-tron GT 2021
BMW #24 BMW Team RLL M6 GTLM 2017
BMW #1 BMW M Motorsport M8 GTE 2018
Brabham BT62 2019
Cadillac #31 Whelen Racing DPi-V.R 2021
Chaparral #66 Chaparral Cars 2E 1966
Chevrolet Camaro Super Sport Coupe 1969
Chevrolet #3 Corvette Racing C8.R 2020
Chevrolet Corvette Stingray Coupé 2020
Dodge Charger R/T 1969
Dodge Challenger SRT Demon 2018
Eagle-Weslake T1G 1967
Ferrari #24 Ferrari Spa 330 P4 1967
Ford #2 GT40 Mk II Le Mans 1966
Ford Mustang Boss 302 1969
Formula Drift #64 Nissan 370Z 2018
Formula Drift #151 Toyota GR Supra 2020
Ginetta #6 Team LNT Ginetta G60-LT-P1 2019
Honda RA300 1967
Koenigsegg Jesko 2020
Lamborghini #63 Squadra Corse Huracán Super Trofeo Evo 2018
Lamborghini Huracan EVO 2020
Mazda #55 Mazda 787B 1991
McLaren M2B 1966
McLaren Senna GTR 2019
Mercedes-AMG GT3 2018
Mercury Cougar Eliminator 1970
NIO EP9 2016
Nissan 370Z Nismo 2019
Nissan GT-R NISMO (R35) 2020
Porsche #911 Porsche GT Team 911 RSR 2017
Porsche 911 GT3 2021
As you can see there are already a fair few vehicles that have been confirmed and you can see them all in the trailer below. We will hopefully see a far bigger list as we approach the release date for the game.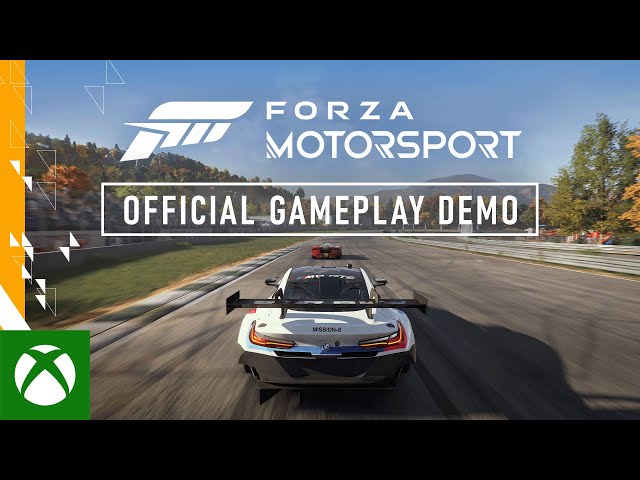 That covers what you need to know about the Forza Motorsport cars list. For more on the game be sure to keep an eye out as we get closer to the game's release. But, while you wait for the game, check out some of the other best Xbox racing games you can play right now.