29/02/2023 18:05 The DLC has now launched. You will need to download a new update, coming in at 18GB to begin playing Rally Adventure.
If you're sitting there looking at Forza Horizon 5 and asking yourself "where's the next adventure for this epic racing game", you're not alone – and, to be honest, we're a little surprised you're talking to yourself about upcoming DLC. However, if you're just thinking something along those lines, you'll be pleased to know that the Rally Adventure expansion is coming to this racing game very shortly and we have everything you need to know about the upcoming Forza Horizon 5 DLC and the Forza Horizon 5 Rally Adventure release time right here.
Looking at this open world racing game's previous DLC release schedule for guidance, the Forza Horizon 5 Rally Adventure release time is 10:00 PST / 13:00 EST / 18:00 GMT on March 29 – which has been confirmed as the Forza Horizon 5 Rally Adventure release date for quite some time now.
It's worth noting that this time is yet to be confirmed, but does seem likely given the fact that this is when the Hot Wheels DLC released prior. If anything changes, we'll be sure to update this article – but, we're confident that this is an accurate prediction of when we should be able to start a Rally Adventure in Forza Horizon 5.
If you're wondering what we're getting in this new expansion, following on from the rather exceptional Hot Wheels DLC, you're in the right place. Why? Well, we have everything you need to know – and everything we actually know – below. It isn't as much as we'd like, but you can understand why Playground Games would want to keep some of it a surprise.
Forza Horizon 5's Rally Adventure DLC is going to open up a brand new area of Mexico for players to explore: Sierra Nueva. This rugged landscape, as described here in a Forza Horizon 5 blog post, will feature the town of Pueblo Artza alongside the technical Desert Gorge, rolling Green Hills, and the imposing Abandoned Quarry. Players will also be able to tackle Rugged Dunes and a Palm Forest, if they're looking for some truly untamed wilderness.
If that's not selling you, perhaps this trailer showcasing high-octane rallycross action with new vehicles and exciting new courses will. Check it out below: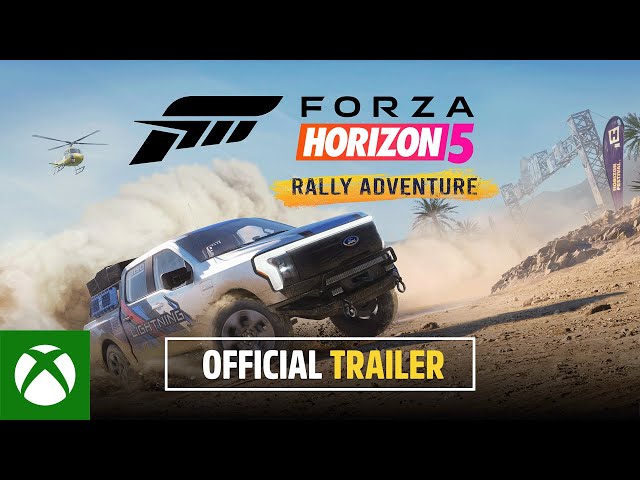 As you can see, this is introducing an entire rally career for you to embark on – and the ability to create and customise your own "rally monster". We don't know about you, but these machines look like they're going to be in contention for the prestigious label of best car in Forza Horizon 5.
We know this is one of the best Xbox racing games out there already, but we can't help but get a little excited about what's to come; the Rally Adventure DLC is really going to elevate Forza Horizon 5 to a new level – and cements this title as one of the best Xbox Series X games out there right now.