Star Wars aficionados have enjoyed crossovers with Fortnite, and now the beloved LucasFilm galaxy is supposedly back again. Fortnite Chapter Though we've seen the likes of Rey Skywalker, Kylo Ren, and Darth Vader in Fortnite, a new Fortnite Star Wars event could finally give fans access to a highly requested gameplay mechanic. Finally, the force may be with you in Fortnite Chapter 4 Season 2.
Diving into a new Fortnite update is a thrilling time for players, and according to Fortnite leaker 'iFireMonkey', it's about to get even better. While a specific date has yet to be confirmed, the Fortnite community account claims "we will have a new Star Wars x Fortnite collaboration in Chapter 4 Season 2." It is likely that fan favourite skins will return to the Fortnite store, this time, Star Wars fanatics allegedly can wield the galaxy's ultimate power. The event will "not only [see] Lightsabers returning but Force powers [too]."
After seeing characters like Darth Vader and Kylo Ren use their Force abilities via emotes, it'll be a treat to unleash them on other players. iFireMonkey alleges that the following abilities will make an appearance in Fortnite Chapter 4 Season 2:
Force Lift
Force Jump
Force Lightning
Force Pull
Force Push
Force Rip
Force Script
Force Vaccum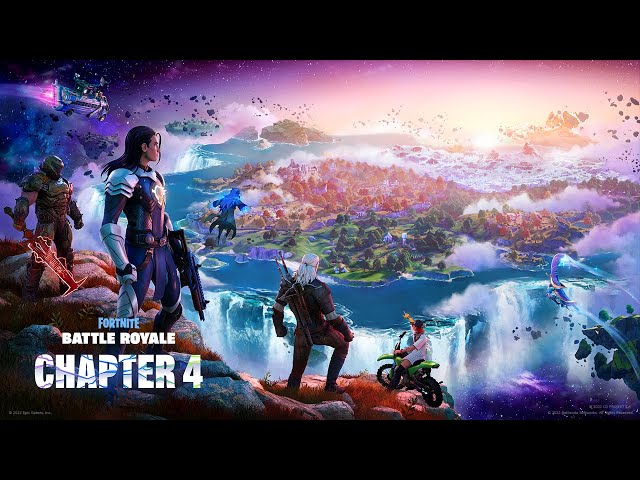 Previous Fortnite crossover events such as the Avengers Infinity War/Endgame event enabled players to use the Infinity Gauntlet, offering an unparalleled experience for Marvel fans. However, Star Wars fans have had the chance to master the Force in games like Star Wars Battlefront 2. It is possible that these abilities will be dropped into the map itself, similar to the current My Hero Academia mythic items.
Furthermore, the leaker also suggests that Obi-Wan Kenobi is coming back, though his appearance will reuse an older cosmetic appearance. "There are actually THREE codenames for holograms of characters used in the Star Wars x Fortnite collaboration in Chapter 4 Season 2," says iFireMonkey.
Two of the holograms are supposedly codenamed "Cirrus Vine" and "Plot Twist", while one is simply titled "Obi-Wan Kenobi." Characters in Fortnite lore often pop up around the map to deal out mission details, so it wouldn't be a surprise if Obi-Wan Kenobi did the same. We're sure that the Fortnite Chapter 4 Season 2 release date will unravel the true mystery of Obi-Wan's return.
But it isn't just Star Wars eyeing up a crossover with Fortnite. Players could also see a Fortnite Resident Evil crossover, as well as the popular manga Attack on Titan arrive in the game too.