If you've ever wanted to watch the reactions of your teammates in real time while you play Fornite together, then you're in luck. Epic Games' battle royale in-game video chat feature lauches today. The only caveat? You'll need a Houseparty account.
The feature goes live on PC, PlayStation 4, and PlayStation 5 today and requires players to sync their Epic Games account with Houseparty. Once that's all done, you'll need to power up the app on your Android or iOS device, select 'Fortnite mode' from the list of options, and invite up to ten friends.
Your phone camera will act as a webcam for the live chat and a crop will automatically be applied around your face. Epic says it's using face detection AI for this, so that anything else is blurred out by the colourful Fortnite-inspired backgrounds. We're yet to see how accurate this is though – and we have no doubt people will put it to the test.
While this is a cool little addition for the most casual of players looking to spend time with friends online, it could also be a neat little feature for streamers and their viewers too. Now, instead of having to watch several streams at once, viewers can pick one stream and catch all the action in one place.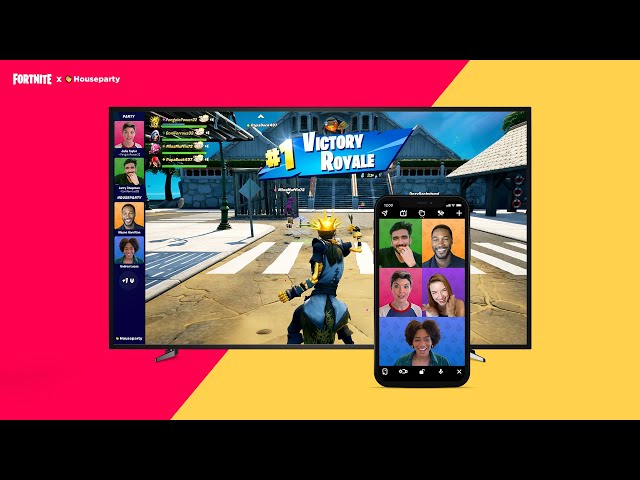 The feature is set to go live later today on the aforementioned platforms, although we don't yet have a time from Epic. You can read more on the partnership here.