The Fortnite Crew Pack gives players the chance to bag exclusive skins and more, at the cost of a monthly subscription. Previous skins to drop for Fortnite Crew members include Marvel's Wolverine and DC Comics' Green Arrow. Players looking ahead to the Fortnite Crew Pack for February 2023 don't need to look any further. We've got a peak at what you can expect next month.
The January Fortnite Crew Pack for this year included the likes of Gildhart, a ronin-inspired skin that even Klombo wouldn't dare to face. This time around things aren't as intimidating, but the Fortnite Crew Pack for February 2023 still packs a punch. Posted by Fortnite leaker 'LoanDot', players can look forward to grabbing the new skin, Sylvie, who comes with her own set of cosmetics to flaunt on your friends and foes alike.
With an aesthetic resembling Horizon Forbidden West and Borderlands, Fortnite Crew Pack members will receive a new glider, back bling and an alternative style to accompany Sylvie. The back bling, per LoanDot's leak, is called Groaker. They will burp fire as you kill players and open chests.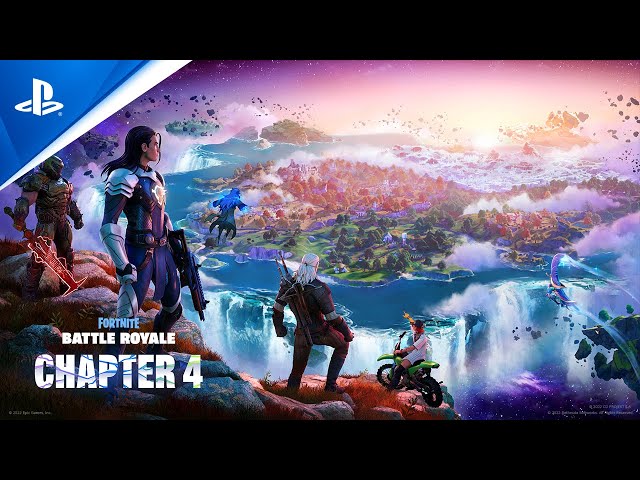 Additionally, Sylvie wields two mighty hammers, which will be her harvesting tool. If you missed out on grabbing the Thor: Love and Thunder skin bundle, then this should fill the Mjonir-sized hole in your heart. Weapon skins get a brand new option too, as the next Fortnite Crew Pack includes a stylish yellow and blue wrap for your arsenal.
On top of your new cosmetics, if you've never subscribed before, then you'll some other spicy extras. Fortnite Crew Pack members get the current Battle Pass and future ones included with their subscription, as well as 1,000 V-Bucks straight in your account every month.
2023 is sure to be another colossal year for the Epic Games battle royale. We're already nostalgic, as Fortnite Project Nova brings the original Chapter 1 map back. Though we're excited about the Fortnite Chapter 4 Season 2 release date, there is still time to learn how to unlock and get Geralt of Rivia in Fortnite too.