When a new Fortnite battle pass drops containing characters like Darth Vader or characters from Attack on Titan, grinding XP becomes the ultimate mission going forward. Even players with brilliant building prowess struggle to gather loads of XP and those cheeky Fortnite XP farming lobbies just don't make the cut. Fortunately, developer Epic Games is making one of the biggest changes yet to Fortnite Creative Mode.
We're a significant way into Fortnite Chapter 4 Season 2 and many players will be eager to complete the battle pass. In a recent announcement on the official Fortnite Twitter page, developer Epic Games confirms the following changes to the game's XP system: "Whether you are dropping from the Battle Bus or playing your favourite creator-made experiences, earn XP anywhere in Fortnite!" For years, earning XP in the world-renowned battle royale game has only persisted in the game's main modes.
Creator-made experiences have previously been excluded, though cunning players have conjured ways of farming XP in the shadows. With the release of a refined Fortnite Creative Mode using the best tools that Unreal Engine 5 has to offer, plenty of players are already sharing the best Fortnite Creative Codes to explore exciting new islands.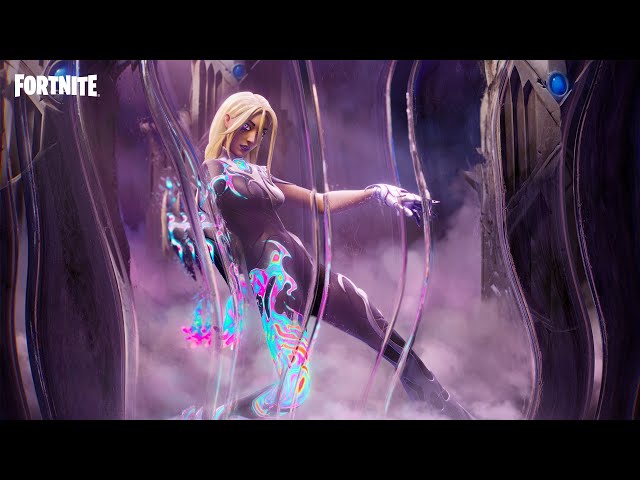 The developer encourages players to do the same and get stuck into what Creative Mode has to offer: "Looking for something new? Check out the Popular UEFN Games row in Discover now." So matter where you are within the wild and ever-changing Fortnite world, you'll be finely rewarded for your time-cranking 90s and hitting the coldest dab on your enemies.
An extra dose of XP in Fortnite will be welcomed with open arms going forward, especially with the inclusion of a potential Fortnite first-person mode on the horizon. We can't imagine how brutal the new Fortnite Lock-On Pistol will be when FPS mode arrives. But Chapter 4 Season 2 can't last forever and we have to begin looking forward to the next era that Epic Games is preparing for new and returning islanders.
The biggest clue for Fortnite Chapter 4 Season 3 could be hiding with the newly released Serenade skin. Wherever Epic Games take us next, be it Fortnite Doctor Who crossovers or bringing back beloved mythic weapons, we'll be levelled up and ready.