Call of Duty: Warzone was released just a week ago, and while hundreds of thousands of us have jumped into Verdansk to give it a go, Kyle 'Bugha' Giersdorf believes that Fortnite is always going to be the best battle royale due to the game's unique building element.
The Solos World Cup champion dismissed other games like Apex Legends and PlayerUnknown's Battlegrounds in his latest interview with ESPN Esports, in which he talks about his journey to the top of Fortnite, the World Cup, and more. The youngster, who claimed the $3,000,000 prize pool from the World Cup last July, became hooked on the game as his desire to become better at building grew.
"I really liked the idea that you had to be the last one standing, like you had to eliminate every other person," he says in the interview, which you can watch below. "It kind of reminded me of Search and Destroy from Call of Duty, and I love that gamemode. So, coming from that to battle royale, I loved it.
"The whole building aspect of the game, it just made me want to keep getting better better at building. I just wanted to get better with my edits and it kept me hooked forever.
"I thought it was really cool because I hadn't played a game before where you could do your own mechanics and create your own things. It reminded me of Minecraft in a way."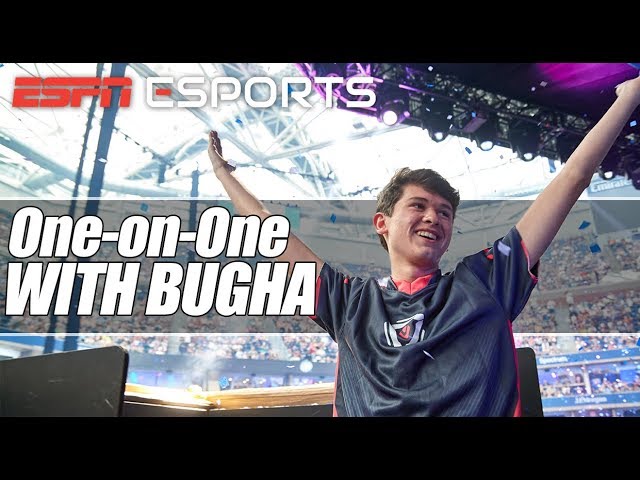 Fortnite has come a long way since the launch of its competitive scene in the summer of 2018. While some in the esports world argue Fornite cannot be put on the same pedestal as Counter-Strike: Global Offensive and League of Legends, Bugha thinks it's "introduced more people to esports and gaming" through engaging a much younger audience. It's this, combined with the building aspect, that makes Epic Games' battle royale the best out there for him.
"I think those games have a lot to them but Fortnite, in my heart, is just always going to be the best because of the whole building part and being able to do your own thing."