Get your clothes, your boots, and your motorcycle. Fortnite Chapter 4 Season 2 is here, ushering in a stylish cyberpunk aesthetic under the banner of Fortnite MEGA. Complete with awesome grind rails and brutal Fortnite Mythic weapons, this update is ripe for an Akira crossover – and it appears that developer Epic Games shares that notion. Teases for a Fortnite Akira collaboration are growing in intensity, with none other than Epic Games CCO Donald Mustard himself dropping hints.
The latest Fortnite update scraps the medieval aesthetic of Chapter 4 Season 1, as crossovers with Attack on Titan and Resident Evil prepare to drop onto the island. Elsewhere though, Fortnite fans have begun noticing nods to the landmark animated sci-fi movie Akira, with Fortnite Creative content creators 'Team PWR' highlighting a specific moment in the latest Fortnite MEGA trailer. Simply noting the "Akira vibes" in the clip, this specific moment replicates the iconic motorcycle slide pulled off by Akira protagonist Shotaro Kaneda.
While Akira fans are appreciating the tip of the hat toward this legendary moment, the excitement grows, as Epic Games CCO Donald Mustard joins in on the fun. Replying in the comments section of the Fortnite MEGA trailer, Mustard encourages viewers to skip to "0:52" while watching. Doing so will again point your attention to the aforementioned motorcycle slide. Though Mustard could just be showing off his love for pop culture, as he has done with many other Fortnite crossovers.
Yet, there is another potential tease laying suggesting an Akira franchise appearance in the future.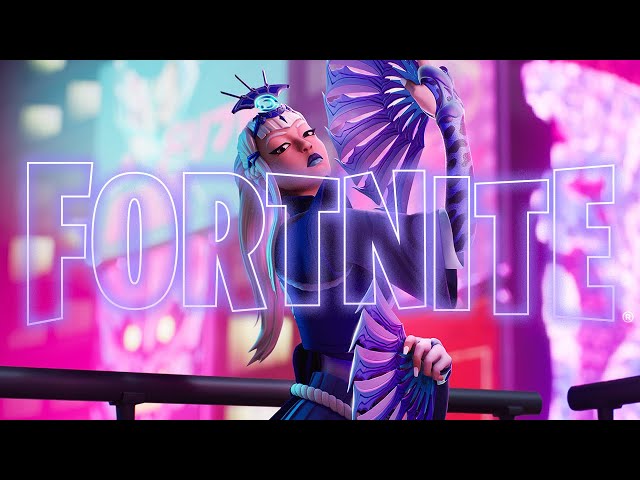 Prior to the release of the Fortnite MEGA trailer, the official Fortnite Twitter account unveiled a glimpse at the revamped map, displaying the neon-lit skylines and modernised design. Brandishing the caption "there's more to explore beyond the walls", players can note an array of digital billboards, one of which contains the new motorcycle design – this time looking very similar to that of the Ducati Diavel-inspired vehicle from Akira.
In any other game, it could just be a coincidence, but with Donald Mustard going out of his way to ensure players take note of the Akira homage in the latest Fortnite MEGA trailer, the cogs definitely appear to be turning behind the scenes at Epic Games.
We'll just have to see what Fortnite MEGA unleashes. For now, get your hands on the brand new Havoc Pump Shotgun Mythic weapon, which is already proving to be a devastating addition to the Fortnite meta.