The new action-RPG from Final Fantasy XV developers Luminous Productions, Forspoken, is almost here and outlets online are starting to share their thoughts. If this is a game that has caught your eye and you're wondering whether it's worth your hard-earned cash, we have a complete Forspoken review roundup for you to check out below.
As the Forspoken release time nears, it's perfectly reasonable to be cautious about picking up a brand-new game – that isn't from an established series – without knowing what it's like. It might be good now, but CDPR's Cyberpunk 2077 launched in a bit of a state – and games aren't exactly cheap anymore.
But, a buggy game isn't always a bad game – and it can be hard to filter thoughts and find unbiased opinions online. But, that's why we have collated reviews from all the biggest and best gaming outlets online; here, you should be able to get a good idea of what this game is bringing to the table – should you want to pick it up.
However, that doesn't mean it's all sunshine and rainbows when it comes to Forspoken.
At the moment, the Forspoken Metacritic score is sat in the mid-60s; this is based on 34 critic reviews right now, but could increase as we get closer to launch and after this game is available to all.
In IGN's Forspoken review, which was scored at a six out of 10, the game was criticised for presenting a "cliche story" and "barebones open world" – despite the fact that it's "flashy combat and parkour can be fun". This sentiment was echoed in Inverse's Forspoken review, which was scored a seven out of 10. "The ambitious combat system and traversal are truly memorable and satisfying"; however, "it's abundantly clear that Forspoken's story and setting are MacGyvered together by a committee of writers".
Game Informer's Forspoken Review, which is a more favourable 7.5 out of 10, praises the game's movement and exploration systems and mechanics. However, it once-again criticises the narrative and states that the reviewer "avoided combat in the open world often" – as this combat fails reach the heights other parts of the game reach.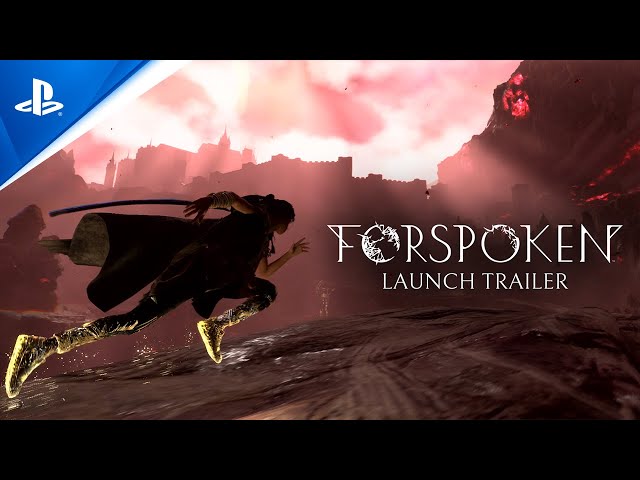 More critically, VG247's Forspoken Review was scored a six out of 10. This analysis criticised the game's lack of polish and "stuttering start", noting however that it's combat is "worth investing the effort to learn".
GameSpot's Forspoken Review is more critical of the game's combat and how it "doesn't flow together" with the movement mechanics, which can be "frenetic and fun". This review is also critical of the game's narrative and the fact that the game's "bullet spongey enemies" don't create an actual challenge. GameSpot scores Forspoken a 5 out of 10 with a "mediocre" label.
Dexerto is similarly critical of this RPG, stating in its' review that "while Forspoken delivers a solid action-based combat system… it fails to create an engaging narrative". Dexerto's Forspoken review scores this game the equivalent of a four out of ten, which is a two out of five.
Interestingly, though, despite the trend shown above, this game does boast review scores that are quite positive – in and among those on the negative side, anyway. Gaming Nexus' Forspoken review gives the game a 9,5 out of 10 – something of an anomaly. However, Game Rant's Forspoken review is scored at the equivalent of a six out of 10.
You can find all the reviews above – and a few more – listed below:
So, what does this Forspoken review roundup tell us about this game? Well, it tells us that people like Forspoken's traversal and movement mechanics and that the game's combat can be quite fun.
However, it looks like the Forspoken characters are locked into an uninspiring narrative that takes place in an uninspiring open world. If you're interested, you should certainly give this game a go, but it doesn't look like it's going to be featuring on many lists regarding the best PS5 RPG games going forwards.