FIFA 23's finally here and, to be honest, we've been waiting for this one. With updated Hypermotion tech, new physics, and a brand new chemistry system, there's never been a better time to start a squad in FIFA 23's Ultimate Team mode. There's still one problem to deal with, though: finding the best players for the lowest prices. If you're looking for a CDM to hold the midfield at a fraction of the price, FIFA ace Donovan 'TekKz' Hunt has your back with a player that he's described as the game's "15k Gullit": Borussia Dortmund's Emre Can.
Now, hold on a moment, we know what you're thinking right now. How can an 82-rated Emre Can really compare to a 90-rated CM Icon like Ruud Gullit. Well, TekKz does quite a good job of explaining that. However, even if you look at Can's stats, you'll find a player that boasts high pace for a CDM and a DEF and PHY stat you'd wish your centre-backs had.
In fact, when you consider the fact that he has an 80 PAC stat, 80 DRI stat, 82 DEF stat, and a whopping 87 PHY stat, it's almost criminal that he's only got an OVR rating of 82.
TekKz, however, has dived into the details a little more when it comes to his analysis of Emre Can – in comparison to Ruud Gullit.
One thing that's important to know is that, as a 6'1" player, Emre Can has the Lengthy sprinting style. This means that, despite his 67 acceleration stat, he will be able to get up to speed and reach his incredible 91 sprint speed stat over time. All you need is enough space to run into.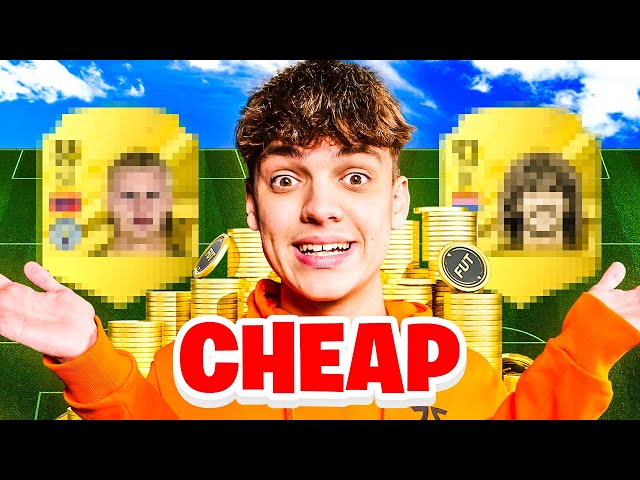 While this might be the main point TekKz touches on in his video, which you can see below, it's important to note that Emre Can actually has a higher overall DEF stat than the 90-rated CM Ruud Gullit card, and the same overall PHY stat – both of which are vitally important to a holding midfielder.
Of course, there is a reason why Gullit is higher-rated than Emre Can. The German's PAS, SHO, and DRI stats pale in comparison to those attributed to the Icon. However, with both 83 short long passing and 83 short passing, Emre Can will be more than capable of pinging it across the middle of the park, or down the line to an attacking forward. Not only this, but he also has an 83 dribbling stat. So, as long as you're not trying to change direction from full speed, he should be able to take it around a player or two as well.
We know the FIFA 23 meta has quickly become all about Lengthy players, but there's a good reason for that – and Emre Can is a prime example of why. If you're looking for SBC fodder, though, you can find our list of FIFA 23's cheapest players right here. We also have some FIFA 23 trading tips for you here, if you need a few more coins to pick up Can for your own team.