Evil Dead The Game really is a riot; there's nothing more fun than fending off a few festering Deadites with a couple friends after a long day. However, what if the Deadites weren't your real enemy? What if Evil Ash was just an after thought and Ash himself was your real foe? Well, Saber Interactive is going to give us a taste of that with it's brand new battle royale mode. Evil Dead The Game is getting some Fortnite flair with Splatter Royale and we can't wait to check it out.
In Splatter Royale, it doesn't matter which side of the Necronomicon you're on because everyone's a Deadite. 40 players will be dropped into one of this asymmetrical horror game's maps and go toe-to-toe with one another to be the last Demon standing.
If you're someone who plays a lot, you'll know how hard it is to take on a possessed Survivor. So, we're not expecting this mode to be easy. But, that's why Saber Interactive is throwing two new weapons at us on top of this new mode: the Grenade Launcher, and the Scythe.
If you want a small taste of what to expect when you jump into this mode, you can check out the trailer down below: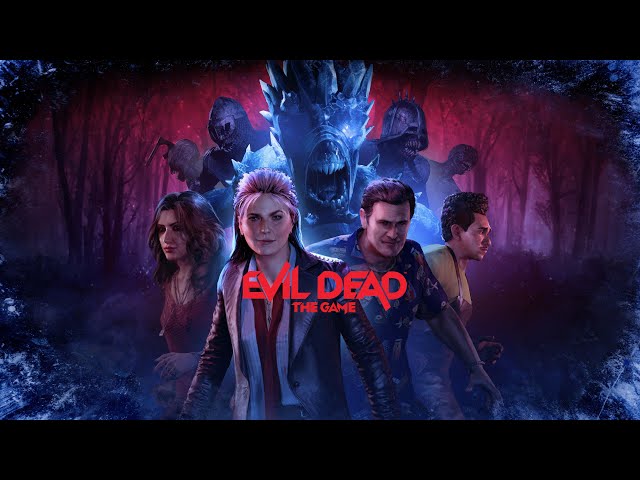 As you can see for yourself, the Splatter Royale mode is releasing alongside the Immortal Power DLC Bundle, which includes Lucy Lawless' Ruby Knowby as a new Survivor character. From what we know of her kit, expect her to be a tough cookie to take down as a Kandarian Demon; Ruby can regenerate health and increase her possession resistance, all while she boosts her weapon damage.
With Ruby Knowles now in-game, we have more hope that the fact Bruce Campbell seems to confirm Chet is coming to Evil Dead The Game wasn't a slip of the tongue. However, we won't know for sure until future updates drop.
This DLC pack also includes a new cosmetic item for Kelly, Pablo, and El Jefe himself; the Puppeteer Demon Class is also getting a new "King of the White Frost" outfit.
If you're still not sure about picking this up, you can check out our Evil Dead The Game review right here for a handful of reasons why you should. Or, if you're an active PS Plus subscriber, you can head to the PS Store from February 7 and pick it up for free. Evil Dead The Game is just one of the PS Plus February 2023 free games on offer – so, we can't think of a better time to see an exciting new game mode drop.
This is one of the best PS5 horror games out there – and it's one of the best Xbox horror games too. So, it's definitely worth checking out.