eSports Boxing Club has been on every boxing fan's radar since it was announced. With small glimpses and teasers (and a gameplay reveal that has almost reached one million views), Steel City Interactive's independent boxing game has become a beacon of hope for boxing game fans and independent sports game development.
Now, the team has opened up about the process behind building such an ambitious sports game in a sport with no governing body. Speaking in the October issue of Edge magazine, Ash Habib, Steel City Interactive's studio head, says that "over the last 18 months we've [the team] been going and speaking individually to the agents, the managers, the boxers, to try and get them into the game."
The culmination of that work and effort has led to a boxing game that has more than 225 licenses, which the studio believes makes eSports Boxing Club the "most individually licensed game in history." These licenses cover fighters, coaches, promoters, cutmen, and all the title belts. Steel City Interactive have also licensed two well-known boxing stalpes: CompuBox and BoxRec.
The former is the scoring system used in boxing matches across the globe, while BoxRec is a website dedicated to updating records on professional and amateur boxers.
With a sport that is decentralised you would imagine there is a lot of risk that comes with building a game with the hope that famous boxers and coaches would sign-on to support it. Well, Habib says the team's philosophy was that "we thought if we create the foundations of a good game, because there hasn't been a boxing game in ten years, people will come". And, luckily for Steel City Interactive, Habib says "that's essentially what's happened" with eSports Boxing Club.
And, by bringing all these people in, the developer has found that when scanning boxers' models and faces, they have become invested in the game, having come from a gaming generation themselves. "They [athletes] are actively participating", Habib says. "The athletes we've got involved in the game aren't treating this just as a licensed product".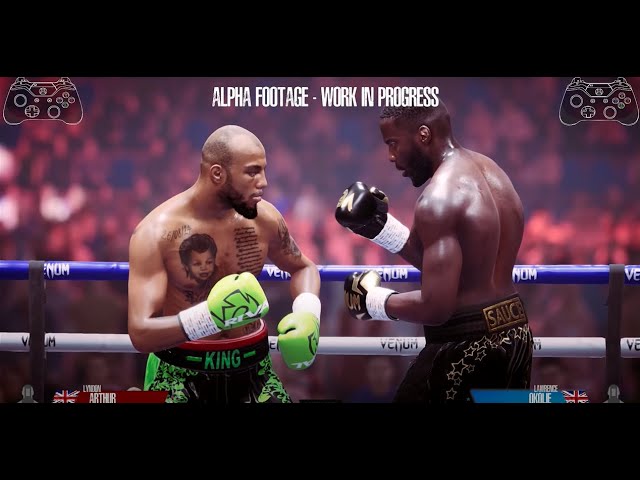 Now, as the team looks ahead they are planning to pay the trust they have gained forward with an "up-and-coming" roster in the game, featuring unknown but excellent young rising stars in the boxing community that will all go towards "promoting the sport that we love," Habib says.
eSports Boxing Club continues to make all the right moves and hopefully we will get some more details later this year. While we are on the subject of boxing, why not check out some of the best PS5 boxing games available right now.