Escape From Tarkov has some of the most realistic maps out there, but it turns out we haven't seen anything yet. The game has so far let us explore industrialised areas, factories, woods, laboratories, and more, but we'll soon be able to explore the big city. As shown during the PC Gaming Show presentation, the loot shooter's latest map, Streets of Tarkov, is going to throw us right into the thick of it.
According to Nikita Buyanov, COO of Battlestate Games, Streets of Tarkov will be the "biggest and the most detailed location ever." Players will be able to explore an abandoned city full of big apartment blocks, and semi-looted shops, all while surrounded by a sprawling skyline.
Players will need to be on high alert while exploring this map. There's lots of places to hide on Streets of Tarkov, and although we've only been given a small glimpse of the map, listening out for audio cues will be the deciding factor on if you make it to your extract alive or not.
You can watch the teaser trailer here: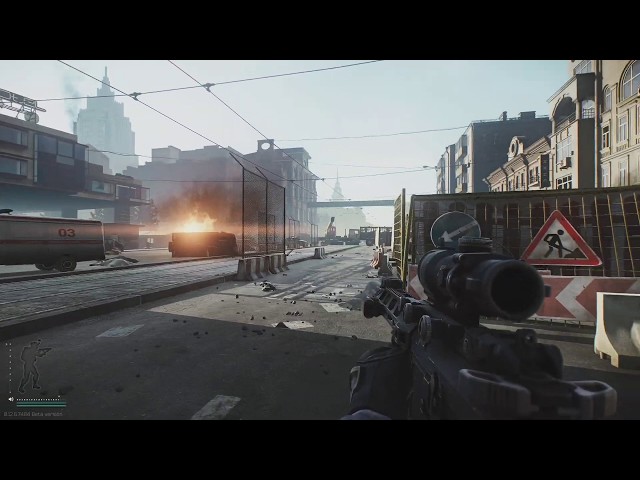 Battlestate has remained tight-lipped on the release date for Streets of Tarkov, but we won't be content starved for long. Update 12.7 is due soon which adds the Customs expansion, a new boss called Senator who can heal himself, an overhauled skill system, and more.