It hasn't even been two weeks since Elden Ring was released to the world, and its speedrunning community has already found creative ways to clear the monolithic game in a fraction of its 50+ hour runtime. Yesterday, we shared 'niko bellic's' unbelievable two-and-a-half-hour deathless run. Today, one seasoned Souls runner has posted the world's first sub-one hour Any% run.
'LilAggy' is a name most in the Soulsborne speedrunning scene will know. The runner is best known for his Sekiro: Shadows Die Twice runs, having held world records in multiple categories – he even cleared it blindfolded, because apparently being the best in the world isn't a big enough flex.
Now, LilAggy is back, and today after a 14-hour slog of a stream, the madman managed to clear FromSoftware's latest and greatest in just 59 minutes and 38 seconds. LilAggy's route is certainly an interesting one, featuring all sorts of ridiculous skips to remove entire chunks of the game from his path.
You can check out the full run for yourself below.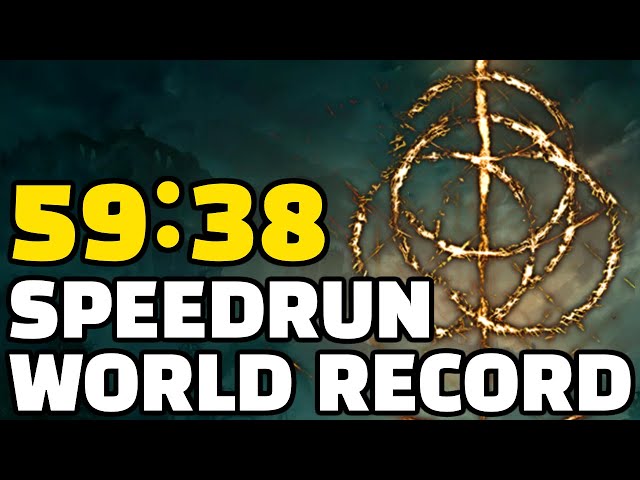 LilAggy's final showdown with the last Elden Ring boss was a nail-biting affair. Heading into the second phase the runner was out of health flasks. With but his remaining health and a dream, he threw himself at his adversary. At one point, LilAggy took a huge blow, leaving him with but a slither of health. However, he persevered, eventually taking down his prey.
With the world's first (recorded anyway) sub-hour clear of Elden Ring under LilAggy's belt, it can only be a matter of time before the runner's record is broken. Knowing the speedrunning community, it could very well be beaten in the coming hours.