If you're a big fan of crawling dungeons, exploring the depths of complex RPG systems, and going toe-to-toe with all manner of eldritch horrors, you're going to want to play Diablo 4. However, if you're a bit squeamish, you might want to think about playing something else when the Diablo 4 release date rolls around. Why? Well, Blizzard has detailed a handful of the enemies players will be clashing swords with in Sanctuary and – frankly – some of them are horrific.
As explained in this behind-the-scenes look at Inside the Game from the Diablo 4 development team, Blizzard has gone about redesigning quite a few of the franchise's popular enemies to match the tone of the game – which is darker, and scarier. This has led to Diablo 4's Fallen family "more grim" and design choices like human skulls tied to Goatmen belts.
However, it appears that not all Diablo 4 enemies have been created equal because – as highlighted by the development team – some of the creatures players will go toe-to-toe with are truly horrific.
Detailing a handful of the foes in Diablo 4, art director John Mueller explains that "each of the regions [in-game] has it's own kind of flavour" when it comes to enemies. Senior quest designer Harrison Pink goes on to highlight that the new "Snakemen" in Diablo 4 are "really twisted amalgamations of multiple snake-heads [and] even human body parts" – something that seems straight out of FromSoft's Elden Ring.
Although, the most horrific enemy by-far in this behind-the-scenes look at some of Diablo 4's monsterious opponents is the Spider Host. We're not sure if that's the official name for these gruesome creatures but, alongside senior dungeon designer Dini McMurry, Mueller has explained that these spiders actually attach themselves to corpses "and then puppets it at you" in battles.
If that wasn't nasty enough, these things actually explode into more spiders when you kill them. It's a little bit Half Life (when you think about the Headcrabs), a little bit Dead Space (when you think about the transformation Necromorphs undergo), and a little bit totally terrifying. In this instance, we're certainly glad that Diablo 4 isn't a first-person perspective game; we can only imagine the nightmares they would fuel.
If you want to see these creatues in action – and the fact that you can finally pet the dog in Diablo – you can check out the full Inside the Game below: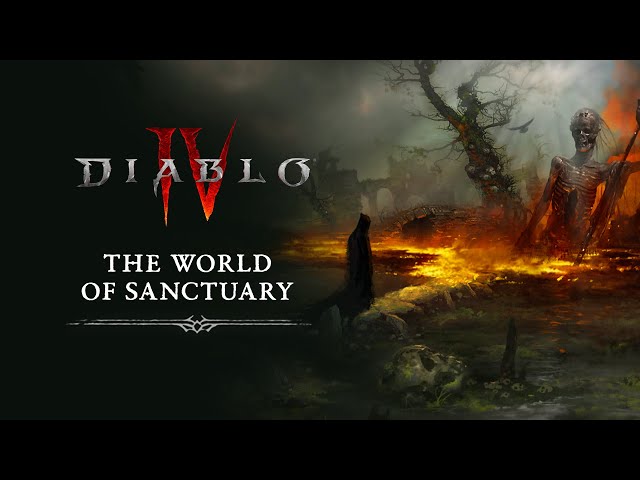 This could very well be one of the best RPG games out there when it drops, and you're going to want to brush up on the Diablo 4 classes before it drops.