When is the Diablo 4 beta start time? Well, if you're someone lucky enough to have access to this pre-launch hands-on opportunity, then you're in luck – because we know just how long you need to wait before you can get your hands on it. If you're ready to lose hundreds of hours of your life to a rich action-RPG with wave upon wave of demonic foes, keep reading.
If you have early access, the Diablo 4 beta start time is set for 09:00 PST, 12:00 EST, 16:00 GMT on March 24. The second weekend of beta access will conclude at 12:00 PST, 15:00 EST, 19:00 GMT.
A Diablo 4 beta code you have can be redeemed on the Diablo 4 beta site here. But, you no longer need one as the second weekend of the beta is open for all!
It's also worth noting that if you're an O2 mobile customer, you might just be able to nab a code through O2 Priority. We also recommend checking social media channels, as you often see developers release additional beta codes throughout a beta testing period. You never know, you might manage to nab one for the first weekend.
So, that's all we know about the time you can start playing on the Diablo 4 beta release date. We know Diablo 4's enemies are channeling Half Life to deliver nightmare fuel, but you're going to be able to tackle the initial areas of the game with three of the Diablo 4 classes initially – then the rest of them in the second beta testing period.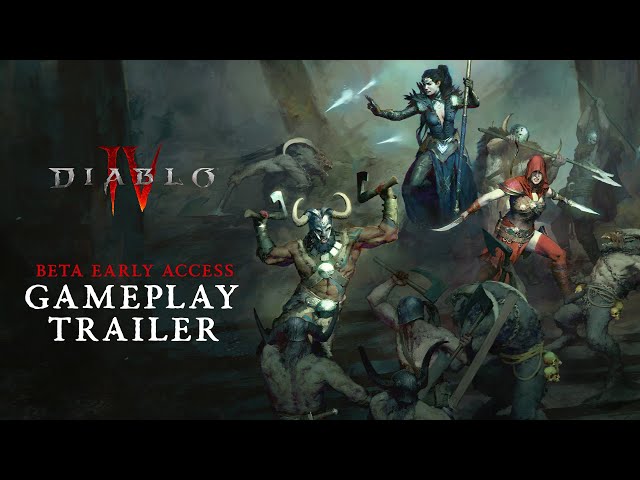 If you want to get yourself clued up ahead of time, we have everything you need to know about the Diablo 4 map right here – and what we mean when we talk about Diablo 4 World Tiers. If you're a newbie to the series, this will be an important one.
The Diablo 4 release date is on the way, and this is the perfect chance to try before you buy if you can. The full game will release on Xbox One, Xbox Series X|S, PS4, PS5, and PC. You can find out more about Diablo 4 crossplay right here.