Bungie's new Destiny 2 trailer is a good'un and Guardians everywhere are getting very excited about jumping into the brand new Lightfall expansion soon. However, when it comes to armaments, there's more to be excited about than the new Destiny 2 Lightfall weapon that will turn it into a rhythm game; it looks like the iconic Destiny 2 Nameless Midnight legendary scout rifle is going to finally make a return to this looter shooter.
Sunset and effectively retired at the start of Season 12, thanks to Bungie's implementation of a weapon power cap, this Season 4 scout rifle is something of a fan favourite weapon and one we certainly thought we'd never see again. But, looking closely at the recently released Destiny 2 Lightfall Weapons and Gear Trailer right here, you can actually see the Nameless Midnight make an appearance – albeit on the wrong end of a sniper rifle shot.
Now, as you will be able to see for yourself below, this does look a little different to the basic Nameless Midnight you could get your hands on in Season 4. However, it's definitely the same weapon.
Looking at the 00:40 mark, you can see someone get shot by a Hunter donning new Woven Mail armour and holding the Nameless Midnight. We know the orientation of this weapon's striped design, and the colour of the weapon itself, is ever-so-slightly different to what you're used to, but you can tell it's the same weapon by looking at it's silhouette – even if it does have a sight attached to it.
Don't believe us, check for yourself below:
Or, we have a screenshot of the weapon just as it's falling out of the hands of the unfortunate Guardian holding it right here: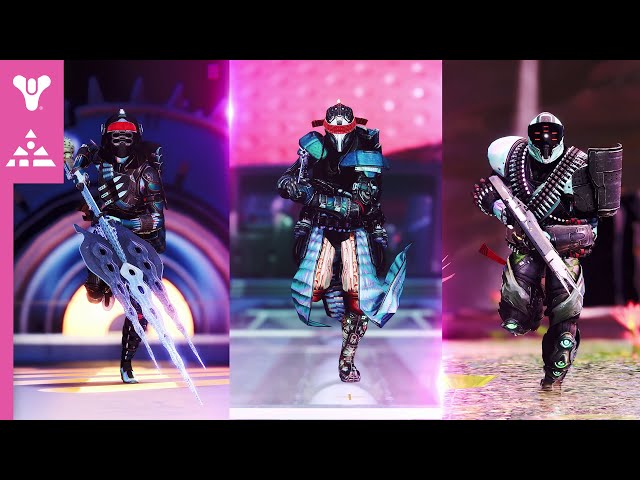 We know this does look like Nameless Midnight, and we're all excited to see it return, but it's important to note that this hasn't been confirmed yet. So, we don't know for certain that this is that scout rifle; it could very-much be another weapon that looks very similar to Nameless Midnight.
Although, we are really hoping it is Nameless Midnight. Roll that with Explosive Payload and you're looking at a truly fantastic scout rifle.
If you're looking forward to the Destiny 2 Lightfall release date, you can find out more about all the Destiny 2 Lightfall Exotic weapons and Destiny 2 Lightfall Exotic armor pieces right here. These are, of course, the loot you want to be looking for when the content drops, but we can't help but hope we get our hands on Nameless Midnight first.