From Halo to The Last of Us, seeing our favourite games adapted into TV shows and movies can be a risky endeavour. More often than not these projects miss the mark, but does it have to be this bad forever?
Twitch streamer and actor Matthew 'AverageMatty' Marradi recently captured the hearts of many Destiny 2 players following the release of a fresh animated take on Bungie's acclaimed live-service shooter called ACE. The Loadout spoke with AverageMatty to find out how this project came to life, how it's rather large budget was pulled together, and plans for the future.
ACE debuted its first episode on January 4. With over 30,000 views and counting, the crowdfunded animated short has received a lot of praise from the Destiny 2 community. Getting it to the masses, however, has been a unique tale.
When the world shut down in March 2020 due to the pandemic, LA-based actor AverageMatty dove into Destiny 2, with a few initial attempts at streaming his adventures.
On his Destiny credentials, AverageMatty claims he is a "huge Destiny fan. I played during the Destiny one beta, I was up at midnight with my friends in a [voice] call. We were very excited."
Through growing a "tight-knit community" through streaming, AverageMatty's rise to Twitch partnership status spurred him on to get creative: "We have to do something that no one's ever done before […] and with that came this small idea of what if I wrote this small eight-page script?" Thus, the beginnings of Dream Big Productions, the company AverageMatty set up to create ACE, were born, but not without difficulty.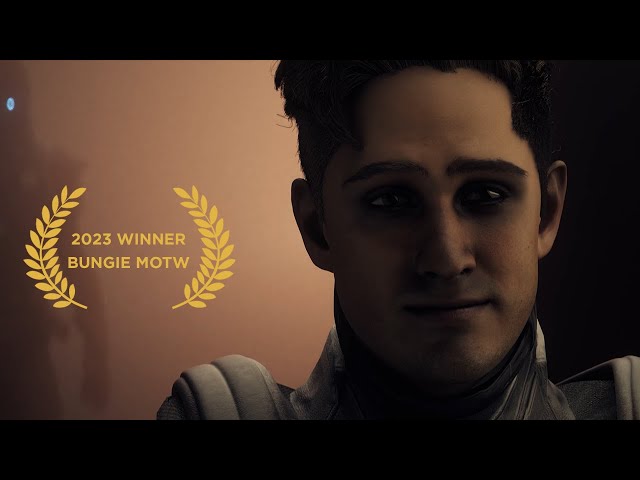 With no prior experience in animation, several hurdles presented themselves. After cold-calling several motion capture studios for advice, the streamer tells us that "one studio was actually nice enough to have meetings with me over Zoom and explain to me the whole process and how much it costs. The real reality check was like 'well do you have an LLC? Do you have a company?'"
Yet, those elements can't exist without the elephant in the room: money. To gain the necessary funds, AverageMatty used his newfound Twitch popularity to organize a private Kickstarter and "hundreds of meetings" with potential investors, who would sign NDAs to keep the project secret.
"It was actually one of the hardest things I've ever done […] I thought this project would only cost at max like $15,000. I was going to put in $8,000 to begin with." However, the production of ACE's first five-minute episode would go on to cost roughly $60,000, with AverageMatty reiterating to us that episode two could cost at least $150,00. Knowing he wouldn't be able to do all of this alone, he has enlisted talent from within the community and beyond.
His main animator, 'Neenkin', "was someone that I'd seen in the community for quite a while […] he does these 4K commissions for Destiny 2 guardians and they just looked incredible. The realism was out of control. It just seemed like he was the only person to really get this done." Composer Jessie Yun would later join the project, alongside close friend audio engineer Nicolas Strasner.
Destiny 2's lore is supremely vast and choices for branching storylines are plentiful. However, it was the lore of fan favourite Cayde-6 and his son Ace that caught AverageMatty's eye.
"When I kind of looked into his story and found out why the Ace of Spades was called that, that [Cayde] had a son and a wife […] I found out that apparently they never existed." Eager to put his spin on the lore, he says: "I wanted to write what it would be like if Cayde's son came back as a guardian, and found his dad […] it'd be cool to see some father-son adventures."
While Bungie has not yet commented on ACE, there's a strong chance it could be featured in the community spotlight of the next This Week At Bungie blog post. While the sentiment from the community has been amazing, AverageMatty also hopes the developer feels the same. "It's a love letter to Bungie, and the story and the universe that they've made. So I really hope they see it that way," he gushes.
So what does the future of ACE hold? While it'll be a tall order to secure the huge funding AverageMatty is looking for, there are already encouraging signs for that second episode. He reveals that experienced motion-capture artist Richard Dorton, who has worked on Destiny 2 in the past alongside several other games, will act as an assistant director.
"He's an absolute legend in the motion-capture world, he's done motion-capture for 20 years. I sent him an email explaining the project and if he'd want to be a part of it, he got back to me instantly, and we set up a Zoom and we talked for like two hours."
With a second episode in the pipeline, ACE's story is just getting started. Meanwhile, there are hundreds of games crying out for similar treatment, with God of War and Fallout embarking on their own small-screen odysseys. Is the golden age of gaming adaptations upon us? We'll be tuning in to find out.