We all remember where we were when we saw the first Dead Island trailer. The powerful cinematics mixed in with the drama of Giles Lamb's composition is enough to give you goosebumps 11 years on. Now, with a true sequel on the way, Dambuster Studios – the new custodians of the series – believe it has found a way of staying true to the original, while adding something new in the process.
"I think we've been quite true to the tone of the original game," Adam Olsson, the art director, tells The Loadout. "Everyone remembers that first trailer – it was heavy, it was sad. But the moment you play it, you realise it's more a mix of dark survival and humour and I think we've really embraced that by looking at those two pillars. Like, we wanted something that had that humorous tone, but also something that could be horrifying."
And Dambuster has certainly delivered on the latter point. With a new gore system that's been built from the ground up, and a combat system that's designed to make you think about how you're going to tackle zombies, the development team has really put the dead in Dead Island 2.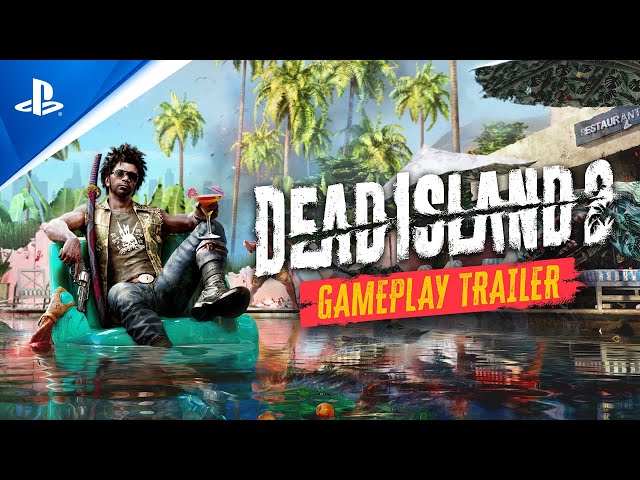 But while the studio has ambitions to make Dead Island 2 the goriest game out there, Olsson is particularly proud of the work the team has put into this sensationalist pulpy tone – something that he says shines in many of the game's easter eggs.
"Having that pulpy tone with the larger than life feel that can then switch to be horrifying and humorous within the same beat is something really hard to solve both narratively and artistically," Olsson continues. "But it's something I'm really excited about and if there's something I'd recommend, it's to one day look for all of the small easter eggs because our game is full of little details that'll give you a chuckle."
Olsson wouldn't elaborate further on these easter eggs, but given the previous games have included references to music, film, tv, and… porn stars, we can hedge a bet that there'll be something for everyone here. Maybe there'll be something on Goat Simulator after that trailer gave Dambusters goosebumps, who knows?
We just hope there aren't more clowns. After all, we spent 20 minutes battling one at Gamescom in our hands on, getting to grips with the game's new and improved combat system. It's a brilliant little game from what we've seen so far, making the wait for the Dead Island 2 release date just that little bit easier.