Midwich Elementary School is the scene of some unspeakable horrors, but it's only been available to explore in Silent Hill – until now. The map and some of the game's most iconic characters are coming to Dead by Daylight.
Behaviour Interactive teamed up with Konami for the launch, which is live on test servers now. The new map, complete with its stained walls, rusted chains, and hanging cadavers, will be joining the Entity's Realm alongside monster Pyramid Head, known here as The Executioner, and survivor Cheryl Mason.
"This anniversary we are very excited to bring in what is probably the biggest licence in horror for videogames, game director Mathieu Côté tells The Loadout. "For us it's a big deal because it now means that not only are we a reference for all horror movies, but we are starting to be recognised in our own field as the place where all horror lives."
Normally when Behaviour Interactive works on a new licence, the development team puts its own spin on content, but for Silent Hill, and more specifically the school, the team wanted to provide an authentic experience. So in Dead by Daylight's upcoming chapter, fans of the franchise will recognise the layout and be able to experience some of the same jump scares and puzzles too.
Despite having an array of protagonists to pick from, the team picked Mason, who is the reincarnation of two souls, so they could give her some "really funky mechanics," one of which only triggers when you're cursed and one that allows you to control parts of the Entity.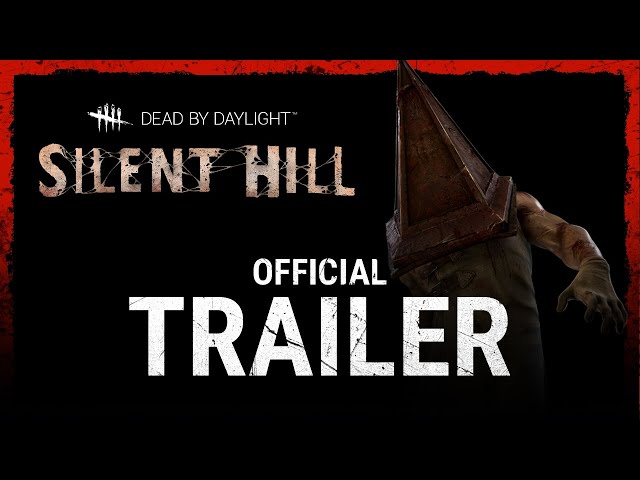 Pyramid Head, who's arguably the most iconic character from the entire Silent Hill franchise, will join the lineup of killers, but he'll only come in his Silent Hill 2 form. The Executioner also has a special attack that calls upon the dark forces of Silent Hill, making the Entity's Realm deadlier than ever before. This attack can go through most objects in game, including walls, and survivors will only get the smallest warning that it's about to happen.
The Executioner can also plant his knife in the ground to create large trenches around the map. Survivors can either navigate around the trench or go through it and become tormented. However, tormented Survivors are a gift to the Executioner, who can call for the power of Silent Hill and put them in them in the Cage of Atonement, instead of going to the hook.
The Silent Hill licence, which creative director Dave Richard says was a "dream come true" for him and the team, should prove to be an interesting chapter for Dead by Daylight fans, especially since this is its second horror game to make its way to the Entity's Realm.
Fans can try out the new chapter on both PC and console on the game's test server now, ahead of its full launch on June 16.