CD Projekt Red has shaken up its plans for the future of Cyberpunk 2077, including shelving an idea for a standalone, triple-A multiplayer Cyberpunk game. President and joint-CEO Adam Kiciński explained the decision in the company's strategy update, that released on March 30.
"Previously we hinted that our next triple-A would be a multiplayer Cyberpunk game, but we have decided to reconsider this now," he said in the video conference uploaded to YouTube. "Given our new more systematic and agile approach, instead of primarily focusing on one big online experience or game, we are focusing on bringing online into all of our franchises one day."
However, Kiciński explains that CDPR is incorporating multiplayer into its development of single-player titles, rather than working on standalone online experiences. "We are changing our approach towards multiplayer… " he explains in a conference call uploaded to the CDPR website after the Strategy Update. "We want to roll out major changes step by step, and we will, of course, develop AAAs in parallel. So we'll have parallel AAA development teams, and online as a different organisational unit, so to speak. Multiplayer and online components will one day enhance our future single-player games."
This is a distinct change of direction from the standalone multiplayer title that CDPR was looking to make after Cyberpunk 2077, but a lot of things have changed in the wake of the game's catastrophic release.
Kiciński says that CDPR is taking a "much more agile approach to game development," by introducing parallel development into its studio by 2022. That means developers working on Witcher titles (for the moment that's mobile title The Witcher: Monster Slayer and a next-gen update for The Witcher 3) will be able to use their skills and abilities on Cyberpunk updates – and vice versa. The development of NPC routines, for example, doesn't need to be developed twice by two different teams, and will be shared going forwards.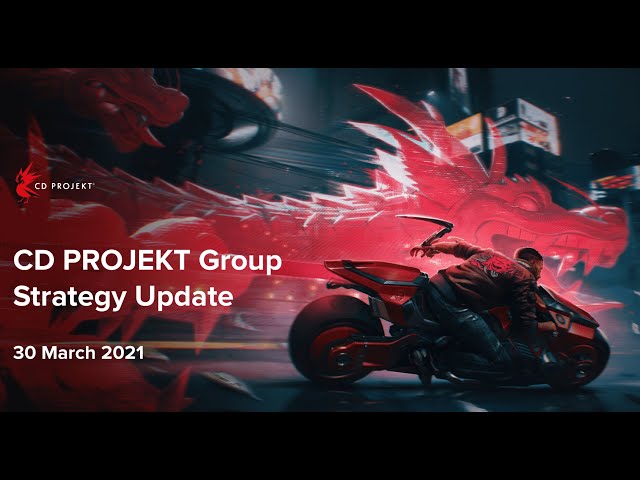 However, the studio is also changing their marketing strategies. "We'll be changing how we communicate and market games externally, taking lessons from past marketing campaigns," says Kiciński.
Michał Nowakowski, senior vice president of CDPR, went into further details. "We'll wait until much closer to our game's launch before we start showing things like trailers, demos, or going in-depth about mechanics," he says, likely due to the fact that the announcement of Cyberpunk 2077 eight years before its release led to unprecedented hype and subsequent disappointment.
Nowakowski also explains that CDPR will try to "manage expectations across all platforms," and promises to "showcase footage for our games on all platforms it will release on." This will hopefully mean that we won't end up in a situation where some consoles can barely run CDPR's next AAA game.
For players lucky enough to secure a PlayStation 5 or Xbox Series console, a next-gen update could be a while off yet. "For Cyberpunk 2077 we are focused on improving the game with updates and patches," Nowakowski says as a part of the game's roadmap. "That's our top priority right now. We also have free DLC in the pipeline. And once the game is at the standard we are aiming for, we will focus on releasing the next-gen update."
The studio remains focused on developing single-player RPGs, but multiplayer elements are still on the cards for Cyberpunk – just not as a standalone title as previously promised.
"CD Projekt Red makes single-player, story-driven AAA RPGs – that's not changing," says Kiciński in the Strategy Update. "What is changing is our long-term approach to online. By this, we mean ensuring we are properly prepared to implement online elements in our games where they make sense. We don't want to go overboard or lose our single player DNA. We want to take thoughtful steps to build robust online capabilities."
CD Projekt Red says it is committed to learning from the mistakes it made with Cyberpunk 2077, and players can hope that more noticeable improvements will come as the game continues to be patched and updated.