For a battle royale game with so many moving parts and consistent content updates, Raven Software does a decent job of balancing Call of Duty Warzone. Of course, we still discuss the Warzone meta from time to time and the list of best Warzone guns doesn't change too often. But, that isn't to say it's set in stone. One of the best Warzone loadouts before an update could be useless after – that's just how it is, sometimes. Thankfully, the ever-talented 'JGOD' is here to guide us with another analysis of the current close-range meta following Warzone's latest Season 4 weapons balancing update – and there are two weapons that stand out from the rest.
What are the two close-range "meta chasers" JGOD has identified? Season 3's H4 Blixen and Season 4's Marco 5 – two fast-firing Submachine Guns that can hit hard in a tight spot. If you're something of a regular visitor to Caldera (or one of Warzone's smaller maps), you may already know that these two SMGs are good. However, JGOD has had a look at the numbers and revealed just how great they actually are in comparison to other close-range options available.
So, if you're struggling with close-range firefights, it might be worth checking out the best Marco 5 Warzone loadout and best H4 Blixen Warzone loadout – and what JGOD has to say – below.
"This is the meta," JGOD says defiantly has he begins his discussion of the Marco 5 and H4 Blixen. "Everything else, or any other guns you want to include, are not meta. Both are really good options, have very good TTKs, and they're in the right spot in terms of movement."
For both SMGs, the weapon build JGOD has opted to share in his video – which you can see below – are quite similar. The Marco 5 makes use of Recoil Booster, the Mark VI Skeletal, Taped Grip, and Quick just like the H4 Blixen. Interestingly, the Marco 5 uses Subsonic ammunition while the H4 Blixen uses Hollow Point rounds.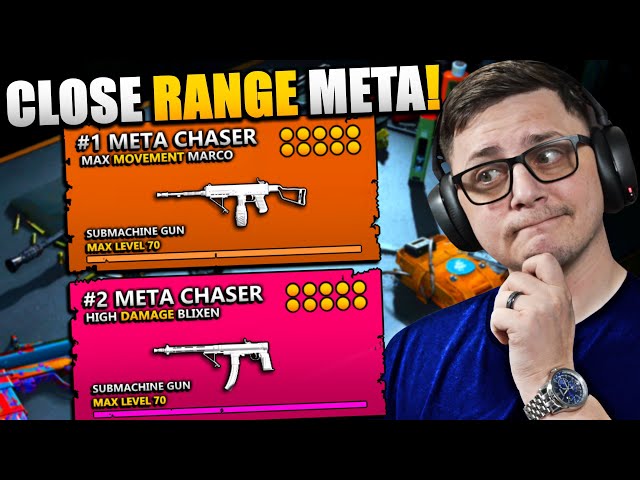 One interesting thing JGOD mentions when explaining how he's ranked the SMGs to find the best close-range options in Warzone is the "damage per mag" each weapon has. Despite the fact that almost every weapon in Warzone has some form of extended magazine, JGOD has highlighted that the damage output of each weapon per magazine can be vital in dictating its success – because, as simple as it sounds, you "do have to reload… that's always the part that will get you killed".
If you're looking for something off-meta, though, we have a few loadouts based on JGOD's recommendations. You should check out this Type 100 Warzone loadout, this Armaguerra 43 Warzone loadout, and this MP40 Warzone loadout. They're all fantastic options that should deal enough damage to see you through to a Warzone victory.