Call of Duty Warzone players aren't strangers to in-game bugs and glitches, but the latest one is one of the worst we've seen in a long time. Warzone's new weapon perk bug is an easy exploit to take advantage of and it adds a major buff to almost any gun available in-game. This bug allows players to equip an additional Vanguard Perk 1 option to almost any weapon available in Warzone – Modern Warfare and Black Ops Cold War guns included.
'JGOD', a trusted name in the community, has explained how the new Warzone weapon perk bug works in a video, offering examples of where this would come in handy and showcasing just how game-breaking this exploit is.
In Warzone, picking the right Perk 1 for a Vanguard gun is an important part of setting up the best Warzone loadouts. The Perk 1 option adds an incredible buff to Vanguard weapons, but you can only choose one – it can be a tough decision and is often the difference between a mediocre weapon build and a great one.
If the Perk 1 options are already available in-game, why is this new exploit such an issue? Well, it's an issue because you can add a Vanguard Perk 1 option to almost any weapon in the game – this also means you can double-up if you're using a Vanguard weapon.
In his video, which you can see below, JGOD uses Vanguard's PPSh as an example. He compares a PPSh with one Perk 1 equipped to a bugged PPSh build with two Perk 1 options equipped – and the difference is staggering.
Tight Grip, a popular choice and a vital part of building the best PPSh Warzone loadout, increases accuracy while continuously firing. When you couple this with the benefits of Gung-Ho, another Perk 1 option that allows you to fire while sprinting, you're left with an outrageously overpowered SMG that's almost impossible to counter. You can see both weapons in action around the 2:10 mark of the video below.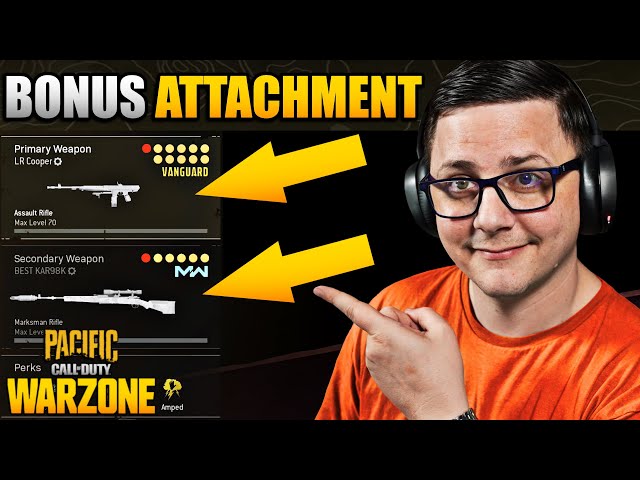 To make matters worse, this Warzone weapon perk bug isn't even too hard to take advantage of. All you need to do is pick up a loadout with a fully equipped Vanguard weapon, fire a bullet from both the weapons in your loadout, drop them and pick them back up, and then when you pick up a second loadout you'll find that the Perk 1 from your first Vanguard loadout is available on the second weapon.
This can be used to make recoil negligible on almost every weapon in Warzone. Raven Software has acknowledged this exploit and updated Warzone's Trello board, but there's no telling just how long this will be an issue in-game.