We know that, like any one of the best battle royale games out there, there's a lot of ways you can win in Call of Duty Warzone. However, sometimes you just need to shoot a lot of bullets at your enemies really fast. This week, for our Best Warzone Loadout of the Week, we're taking a look at Vanguard's Welgun – an SMG that's fallen a bit out of love with the Warzone community.
We know the Warzone meta is an ever-changing beast, but the Welgun is one weapon that you can rely on to deal quite a bit of damage – with the right attachments and class setup, of course. So, that's where 'Klubo' – a Call of Duty Warzone content creator – comes in. They have thrown together a Welgun build that makes the most of this weapon's natural strengths and manages to overcome its weaknesses.
You'll be pleased to know that you don't need any fancy limited-time access weapon blueprint for this build – unlike last week's Best Warzone Loadout of the Week – but, it might not hurt to show off something cool if you have it. You're going to be showing up in a lot of killcams.
Anyway, as you can see at the end of the video below, the Welgun Warzone loadout Klubo uses isn't too different from what you'd expect. But, that doesn't mean you shouldn't check it out. Sometimes, one attachment change makes all the difference.
Muzzle: Recoil Booster
Barrel: 320mm SA Shrouded
Optic: Slate Reflector
Stock: Removed Stock
Underbarrel: Mark VI Skeletal
Magazine: 7.62 Gorenko 40 Round Mags
Ammunition: Lengthened
Rear Grip: Taped Grip
Perk 1: Acrobatic
Perk 2: Quick
This Welgun is going to be, as you might imagine, quick in every sense of the word. The Recoil Booster Muzzle attachment is going to increase this weapon's fire rate and the Removed Stock and two perk choices should help you be as agile as possible while using it.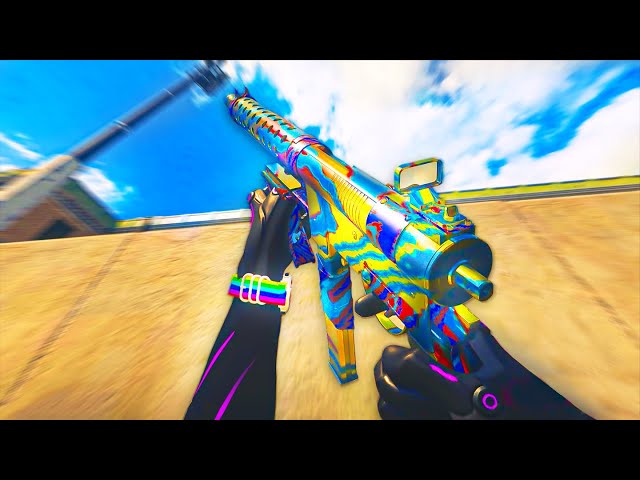 Of course, this does all mean that you might not be hitting shots at a distance with this Welgun. However, it's not made for that – and you can also drop into Caldera with a decent NZ-41 Warzone loadout or a reliable STG44 Warzone loadout if you're looking for something fully-automatic that you can use at longer ranges.
However, as you can see above, Klubo actually uses a Kar98k to great effect throughout. A lot of the best Warzone loadouts have a mixture of long-range and close-range options, so we think dropping in with a Kar98k Warzone loadout alongside the Welgun is far from a bad choice.
As for the perks, we recommend something like Serpentine, Overkill, and Combat Scout. Equipment-wise, you probably want to be looking at Semtex and Stims – or Throwing Knives if you want a little bit more of a challenge.
We know this might not be considered one of the best Warzone guns available right now, but it's far from bad and could be what you're looking for if you need something to boost your performance in-game, whether that's in the jungles of Caldera or otherwise.