Life comes at you fast and it's time to start talking about the "what" and "when" of the first major post-launch update for the Call of Duty battle royale shooter Warzone 2. Whether you're ready for new content or not, we have everything you need to know about the Warzone 2 Season 1 Reloaded release time right here – an update that's going to introduce the first Raid, and a whole lot more.
If you're someone who is ready for new content, you'll be pleased to know that the Warzone 2 Season 1 Reloaded release time is 10:00 PST / 13:00 EST / 18:00 GMT on December 14. The title update for this and the multiplayer game will both be available at this time simultaneously and PlayStation players will get a headstart on the Warzone 2 double XP weekend that follows.
Discussing the new content for Al Mazrah and Warzone 2 specifically, players can expect to see a new POI in Building 21 – a classified biological laboratory that's expected to be exclusive to DMZ – and two limited-time playlists: Warzone Cup and Mini Royale. Warzone Cup is an LTM that emulates Rocket League, pitting two teams of ATV-mounted players against one another in a friendly game of football. Meanwhile, Mini Royale sees a return of smaller-scale battle royale gameplay for a limited time.
More generally speaking, Warzone 2 players can also look forward to Gaz joining the roster of operators alongside "living legend" Klaus – someone a little more festive, looking at the Call of Duty Blog post here. There's also the first ever Call of Duty raid coming to Modern Warfare 2; you can find out more about that below: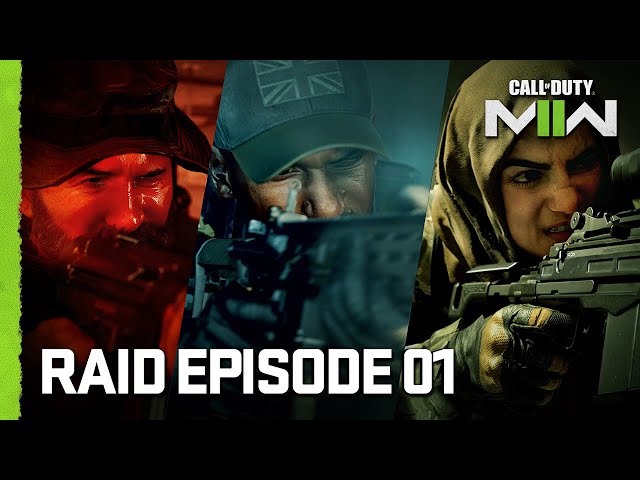 Don't worry, though, there's also a new assault rifle joining the gunsmith. The Chimera will offer players a slower, but stealthier, weapon with an AR that has a built-in suppressor and high-energy subsonic rounds. This certainly could be one of the best Warzone 2 assault rifle options on offer when it drops, but only time will tell where it sits in the emerging meta.
If you're happy sticking with the pre-existing selection of the best Warzone 2 guns, you're going to want to keep an eye out for the Warzone 2 patch notes when they drop. We're finally getting a working Combat Record when the Season 1 Reloaded update arrives, so you're going to want to be on your A-game.