In Warzone 2, when you think about it, the seasonal battle pass really is the only reward system in play – once you've levelled up all the best Warzone 2 guns and finished grinding camo challenges, anyway. With Season 1 pretty-much over and the Warzone 2 Season 2 release date on the horizon, we think it's about time Infinity Ward pulls its' socks up and starts improving the rewards players can earn in-game. Oh, and if you don't trust our judgement, Warzone wizard and Call of Duty content creator 'JGOD' thinks so, too.
Discussing the current state of the Call of Duty battle royale on Hector 'Repullze' Torres' "Pullze Check" podcast on Twitch, JGOD has expressed that Warzone 2 players need more rewards to chase. Not just for wins, though, but for "literally everything in the game… Even if it looks stupid".
Of course, while we would rather any new rewards Infinity Ward does add avoid looking too stupid, but we can't help but echo the sentiment – a sentiment that seems to convey a sense of desperation when it comes to Warzone 2 rewards (and the fact that there aren't any).
If you're wondering what JGOD said exactly, you can find a Twitch clip – captured by 'TheRJBurger' below. However, you might want to check the first hour of Repullze's latest stream right here for more context.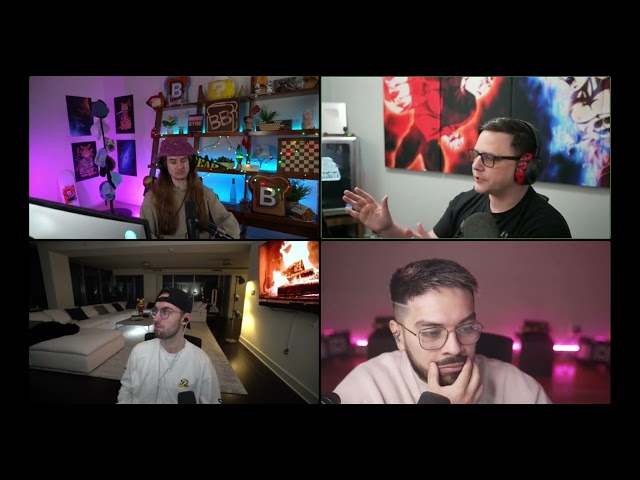 If you don't really want to scrub through for the relevant section and discussion, we'll explain what brought about this argument for better rewards in Warzone 2.
Essentially, the issue was framed around whether the Warzone 2 Season 2 changes and the Warzone 2 DMZ reset was enough to bring disgruntled players back to the battle royale – and the idea of exclusive player rewards for players looking to grind for rarer content. This is something content creator 'bbreadman' joins Joseph 'JoeWo' Wohala in with his specific example of the lack of incentive to chase multiple "nukes" in-game.
Without a Combat Record readily available, and doubts that a Combat Record will be arriving anytime soon, you have to wonder whether Infinity Ward is really going to do enough to retain Warzone 2 players come Season 2 and beyond. Exclusive rewards for everyone are unlikely, but a tiered reward system that introduces cosmetic rewards beyond Emblems is something we think Warzone 2 would benefit from.
We know no one really buys Warzone 2 bundles in-store for their animated Calling Cards or Weapon Charms, but there needs to be more things for players to go after. Finally sorting out the best Warzone 2 loadout is satisfying in itself, but the best competitive FPS games all offer players consistent seasonal rewards based on performance and, more often than not, a shorter time between satisfying moments in-game.
Warzone 2's battle royale games last a while to say the least, and Infinity Ward needs to step it up and give players a reason to keep playing once the game is in a good state.