The start of Warzone 2 Season 2 and the reintroduction of the small-scale battle royale mode Resurgence with Ashika Island has been an interesting one, but there's still so much to look forward to when it comes to this shooter. Call of Duty has confirmed that a solo iteration of Resurgence is on the way, so it's time to go through the best Warzone 2 Resurgence Solos loadout – especially if you're looking to try something other than the best Warzone 2 ISO Hemlock loadout in this mode. This assault rifle has been quite the dominant force in Modern Warfare 2, but Resurgence Solos is the perfect place for an absolute classic: the AK-74u (also known as the Kastov 74u).
As submachine guns go, the AK-74u is something of a pocket rocket (if that's still a term people use). It hits hard, just like all Kastovia platform weapons, and benefits from the improved mobility of an SMG. Sure, it has a bit of a recoil kick, but Ashika Island isn't Al Mazrah and you'll find you come face to face with quite a few more people when you're playing Resurgence than you would in the standard battle royale mode.
So, that's why we don't just think this is one of the best Warzone 2 SMGs period, but the perfect choice for a spot of Solos. Whether you're dropping into Ashika Island over the weekend or otherwise.
But, what build do you need to be looking for if you want to have the best Warzone 2 AK-74u loadout at your disposal? Well, we're turning to Ean 'FaZe Booya' Chase for a build that will – maybe – make you shout "booya" (or, something a bit more explicit) when you get your next Resurgence win.
Laser: FSS OLE-V Laser
Stock: Otrezat Stock
Ammunition: 5.45 High Velocity
Magazine: 45 Round Mag
Rear Grip: True-Tac Grip
We know that not having a barrel attachment or a muzzle equipped is a little controversial, but this AK-74u setup relies on the SMG's decent damage range and fairly clean iron sights to deliver something that's quick and accurate.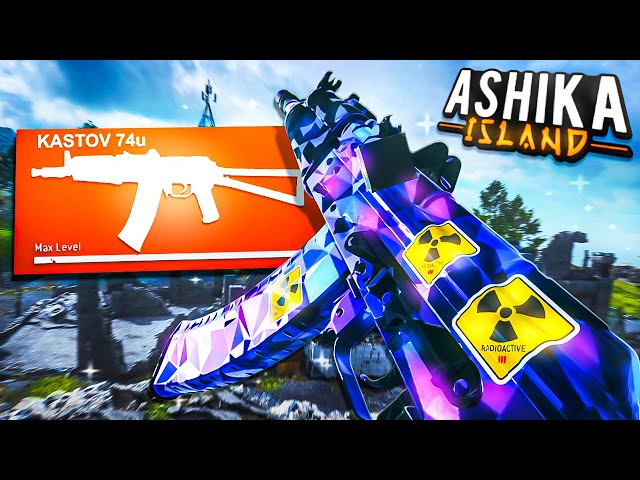 The Warzone 2 meta is always changing, though, so it's probably a good idea to pair this build with something that can handle those longer-range firefights. Whether it's the best Warzone 2 M4 loadout, the best Warzone 2 M13B loadout, or even the best Warzone 2 Sakin MG38 loadout, you'll find there are quite a few heavier fully-automatic weapons that will do the job.
This is, though, all down to personal preference and how mobile you want to be when you swap – which, as we all know, is faster than reloading. You may find that you stumble across some decent loot, too – so, it's always worth exploring other Perk Packages to find the right one for your style of play.
If you fancy using something a little more frustrating, though, you should check out how to unlock the Dual Kodachis in Warzone 2 here. It's also worth reading up on the latest information regarding the Warzone 2 Ranked release date as well; there could very-well be some loadout restrictions to think about.