Grab your squad and prepare to drop into Warzone 2, as the Season 1 Reloaded midseason update is here. The latest entry in the Call of Duty franchise has plenty to boast about, including the arrival of the Warzone Cup limited-time event. Rocket League fans are sure to get a kick or two out of that one. There is a lot to unravel, but the new Warzone 2 DMZ Building 21 POI has already befuddled players.
Al Mazrah, the successor to Warzone's Verdansk, uses a variety of iconic CoD locations within its design. Whether you're leaping off Highrise or sneaking through Terminal, the nostalgia is strong in the air. Implemented with the midseason update is Building 21, a brand-new area that many thought would simply be added as a new POI. However, it turns out that it can't be found in the main Warzone 2 map.
The Warzone 2 patch notes indicate that "mysterious new keys have arrived in Al Mazrah" within DMZ. Good luck finding them, though, as players will have "limited intel" when it comes to finding Building 21, as it will apparently "take players outside of Al Mazrah and into a hyper-dangerous new area of DMZ." Sounds like you're going to need to arm yourself with some of the best Warzone 2 guns for this one.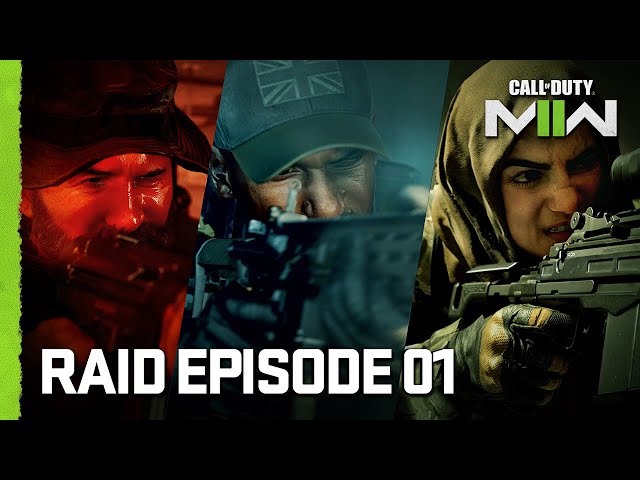 Keys are seen throughout DMZ mode too, with all of Warzone 2's DMZ key locations taking players in each nook and cranny of the map.
Building 21 is touted as a "biological laboratory" which no doubt has some nefarious intentions. It is possible that Building 21 can be accessed after completing challenges, similar to that of the new Modern Warfare 2 Atomgrad Raid mode that also launches today. With it being in a separate location to Al Mazrah, it could even be a post-extraction area that you can only reach if you have the right keys.
Building 21 is just one of the midseason update mysteries. The aforementioned Raid mode promises enticing spoils, such as a Veteran mode for more seasoned soldiers. Raid rewards are randomised, so you'll be hopping in again and again.