It's that time again, Warzone 2 players. We're here to talk about the Best Warzone 2 Loadout of the Week after a fun weekend of Close Quarters Moshpit in MW2 – and, as always, we have an exciting build for you to check out in Battle Royale and Resurgence. This time around, we're talking about the TAQ-V – an underrated battle rifle that you can use to dominate on Ashika Island. It's a perfect option when it comes to those mid-to-long range firefights and, when you think about how big this Resurgence map actually is, one of the best options available right now.
But, what makes a good TAQ-V loadout and which attachments do you need to be looking at when it comes to throwing it together ahead of your next battle royale match? Well, that is the very question we're here to answer – with the help of a TAQ-V build from Call of Duty content creator 'BearPig'.
Of course, before we continue, it's important to make it clear that some of the following is going to be down to personal preference; for example, the optic attachment. This isn't a hard-and-fast sort of loadout, and you can tweak it as you see fit. However, we're still going to be recommending what we think are the best options.
Anyway, about those "best options" we were talking about, here's what you need to know about the build for the best Warzone 2 TAQ V loadout right now – something that could be considered as the best Modern Warfare 2 TAQ-V loadout too, if you're looking for a long-range build.
Optic: SZ Recharge-DX
Muzzle: Sakin Tread-40
Underbarrel: FTAC Ripper 56
Magazine: 50 Round Drum
Rear Grip: FSS Combat Grip
Now, this isn't going to be the easiest weapon to use, but it's got a wicked TTK and you should find that you're dealing quite comfortably with plated enemies, too. The larger magazine isn't essential, but we do recommend it if you're playing in a squad-based Warzone 2 mode; you don't want to need to reload in the middle of a gunfight.
However, an alternate ammunition type – like High Velocity rounds – or a laser attachment could be something else to look into if you're not concerned about having a larger magazine.
You can check out some gameplay with this build below, if you want to see it in action.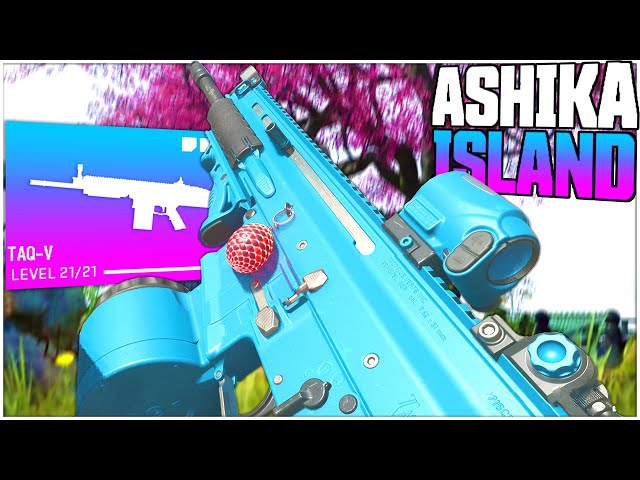 As for the rest of the loadout, you should really be looking into akimbo pistols if you're not gunning for one of the best Warzone 2 Lahcmann Sub loadouts or the best Warzone 2 VEL 46 loadouts with Overkill. With that in mind, here's an P890 build that's bound to knock your enemies' socks off:
Trigger Action: Bruen Express
Barrel: Matuzek Cottonmouth Barrel
Magazine: 12 Round Mag
Laser: 1mw Pistol Laser
Rear Grip: Akimbo P890
Equipment choices are all down to personal preference here. If you fancy yourself someone with good aim, you should make the most of Throwing Knives and Stun Grenades. However, if you would rather sit back and pick your enemies off from a distance, a Frag Grenade and Smoke Grenade combo can work quite well.
Is this one of the best Warzone 2 guns out there? Well, we'll let you be the judge of that. Just know that you'll be hitting hard if you pick this TAQ-V up from a Buy Station – and that's far from a bad thing.