Is it that time again? Welcome back to another entry into our Best Warzone 2 Loadout of the Week series; this time around, we're talking about assault rifles and how you can get close to recreating one of the best meta weapons from Raven Software's Warzone in the new battle royale experience from Infinity Ward. If you were a fan of the Grau 5.56, you're going to want to check this out.
This week's primary weapon build comes courtesy of FaZe clan's Kris 'Swagg' Lamberson, a pro player who knows a thing or two about throwing together killer weapon builds for the best Warzone 2 guns available right now.
Using the Lachmann 556, which is one of the best Warzone 2 assault rifle options available, Swagg has thrown together a weapon build that brings the Grau's trademark accuracy and fast fire rate to Al Mazrah. So, if you're looking for the best Warzone 2 Lachmann 556 loadout, you'll find everything you need to know below.
Here's what you need to throw onto your Lachmann 556 if you want to use Swagg's build:
Optic: AIM OP-V4
Barrel: 15.9″ Lachmann Rapp Barrel
Muzzle: Harbinger D20
Underbarrel: VX Pineapple
Magazine: 40 Round Mag
If you want to see this in action before you build it, you can in Swagg's video down below: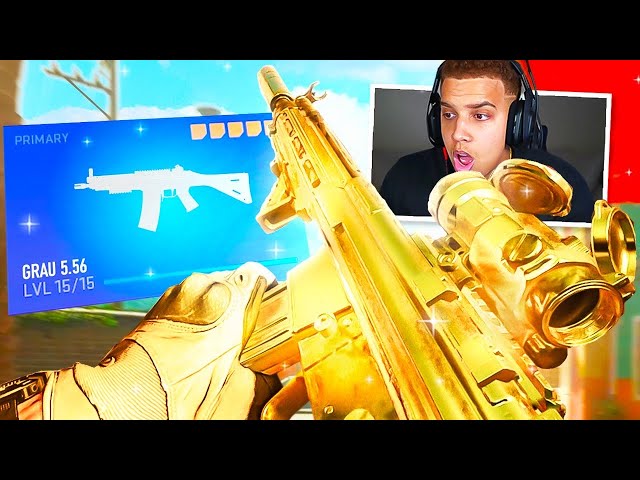 As you'll be able to see, Swagg has tuned the muzzle attachment to maximise recoil smoothness and bullet velocity with the barrel attachment tuned to maximise recoil steadiness and damage range.
When it comes to a secondary weapon, we really can't recommend using the akimbo P890 enough. If you're not using the best Warzone 2 VEL 46 loadout or the best Warzone 2 Fennec 45 loadout, you're going to want this devastating close-range option to hand. You can find a build in last week's Best Warzone 2 Loadout of the Week – if you're looking.
When it comes to the rest of it, anyone of the best Warzone 2 perk packages are worth equipping and it's always worth having a Drill Charge or two to hand. Just, make sure you're using this weapon build sooner rather than later. With an update dropping soon, the Warzone 2 patch notes might nerf the Lachmann 556 and render this build redundant – although, we really hope they don't.