Another year, another Call of Duty game. Call of Duty: Vanguard has finally been revealed, and 24 hours on from the announcement, it feels like the game has already come and gone. Set on the tried and tested battlegrounds of World War 2, the reveal trailer for the game was underwhelming at best, focusing on the dramatic CGI cutscenes, explosions, and firefights that have become synonymous with the franchise.
Despite offering 20 multiplayer maps at launch, a Warzone update, and a Zombie crossover, Call of Duty: Vanguard feels like just another Call of Duty game. Even the Warzone event leading up to the reveal was a dud, having players offload thousands of bullets into a train, before being bombed in a strafing run and sent back to the main menu to watch a reveal trailer.
Compare Vanguard's reveal to the announcement of Battlefield 2042 and you have a completely different story. Back in June, Battlefield 2042 hit the internet with the impact of a nuclear bomb, turning everyone's attention to the series as it heads back to the near-future setting its fans adore.
The reveal trailer was bombastic, memorable, and daring. Vanguard's felt strangely familiar, like something we had seen before. Battlefield's paid lip service to the "only in Battlefield moments", like the epic RPG 'LoopZook' jet kill from Battlefield 3, that help make the series what it really is.
The reaction to Battlefield's reveal was palpable, sending a shockwave through the gaming community. It feels like EA is taking risks with 2042, trying to make a modern iteration of what Battlefield could be, while learning from its past mistakes. Vanguard, on the other hand, at least on a surface level, looks like a game from half a decade ago, set in an uninspiring and tired backdrop.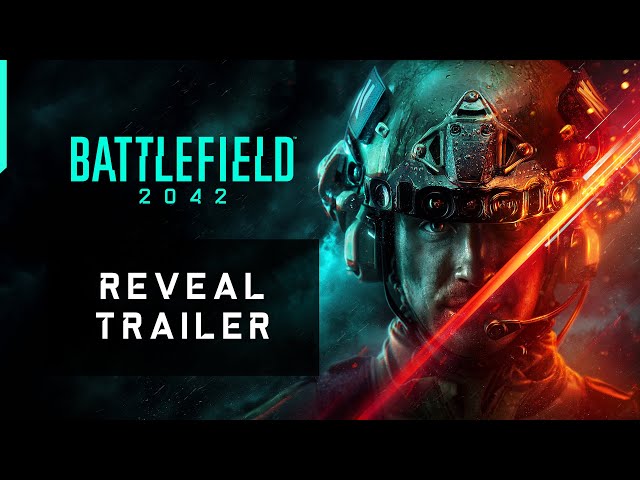 Since the reveal of Battlefield 2042 exploded onto the internet, the excitement for the game has only grown with the announcement of Battlefield Portal and Hazard Zone. Portal pulls in beloved weapons and gadgets from across Battlefield's past, and Hazard Zone is apparently an intense Escape From Tarkov-like experience, which would tap into that hardcore survivor genre people love to hate.
Vanguard looks like a game from half a decade ago
While we are still very early in the marketing cycle for Vanguard, all signs point to it being a rehashed World War Two boots on the ground game. The campaign looks rather generic from the reveal trailer, the multiplayer looks the same as it always did, and the Zombies mode is expanding on the same story from the game before. Admittedly, the latter has been received positively by the Zombies community, which might be the only thing Vanguard is doing right.
When looking at the game as a whole, it feels like the Call of Duty cycle and formula is definitely outdated at this point and could do with an upgrade. While the full-integration business model used in the last couple of years is a proven money-maker, Vanguard as a single entity comes across as a bit uninspiring.
With the Vanguard release date set for November 5, and with rumours swirling that its first season of content and Warzone integration and anti-cheat will not kick off until the end of November, Battlefield has a serious head start when it comes to wowing FPS players with its October release date.
Those crucial weeks could allow Battlefield to capture the market with its three distinct experiences that offer something for everyone. If players, press, streamers, and content creators all fall in love with 2042, Call of Duty: Vanguard could be in real trouble.
I get the feeling that this is the year Battlefield gets its best shot at absolutely sweeping away the competition. EA and DICE appear to be hitting the mark in every aspect of the experience, or are at least doing a good job of convincing us they have, while Call of Duty: Vanguard's atmosphere feels a lot like the deflated aura that surrounded Call of Duty: Ghosts reveal. In other words, it's the feeling that this is just another entry in a long-running series with nothing new to show for itself.
As you can tell, from what I've seen so far, I am far more enthusiastic about Battlefield 2042 than I am about Call of Duty: Vanguard, and that feeling seems to be consistent across many corners of the internet.
We still have a little while to go before both games hit the market, and we still haven't seen gameplay from Vanguard, but in the aftermath of an underwhelming reveal, Battlefield 2042 could be the king of the FPS castle this autumn.