Multiplayer shooters like Modern Warfare 2 are often the best way to socialise with our mates online, but it can feel like there isn't enough time to blaze through the latest Call of Duty battle pass. Whether it is the standard one or the MW2 BlackCell battle pass, the normal speed of XP gain just doesn't cut it for chilled-out sessions. With the current addition of double battle pass XP, COD players are revelling in this positive decision from developer Infinity Ward.
Call of Duty Modern Warfare 2 subreddit member 'Da816275' explains that "this double battle pass rate needs to be the standard battle pass rate. If I buy the battle pass, I should have a chance of completing it without needing to spend all my free time in the game." Currently, MW2 players can experience an array of XP buffs for a limited time, according to the Call of Duty Twitter account: "Gain Double XP for your rank, weapons, and battle pass until April 24 at 10AM PT in MW II and Call of Duty Warzone 2.
Because of the increased rate of XP earning, the Redditor adds that "that's why I'm not buying the battle pass until and if I get all the tokens necessary." Similar to games like Fortnite or Apex Legends, the battle pass in COD eventually becomes unavailable in preparation for the new season. However, as it is viewed as somewhat difficult to complete, players like 'DudeMan1217' wonder whether Infinity Ward could do away with restrictions of this kind.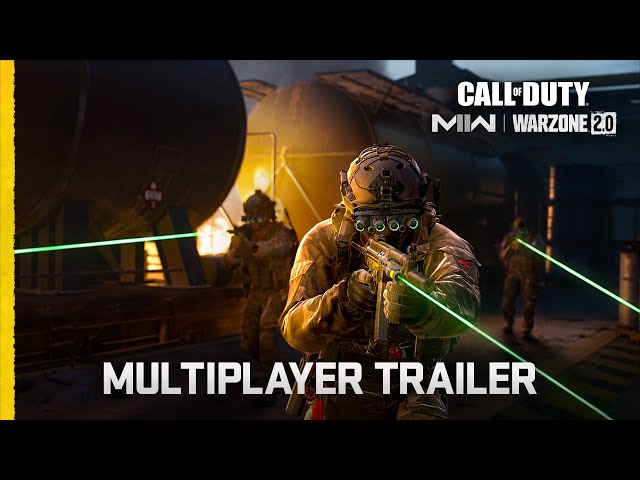 "They've all been doable within a season pretty easily, but they absolutely should take the expiration away. Maybe after the season ends you can still progress it just without the 10% seasonal XP increase or something," says the Redditor.
Adding onto this notion, fellow COD fan 'TheAmazingJared97' posits whether Infinity Ward could learn from its Xbox competitor: "I like Halo Infinite's approach to the battle pass. You buy it and then there's no deadline to finish it. You could come back to the game in a year and still be able to do it." Notably, though, Modern Warfare 2's updates are far more frequent than Halo Infinite, so it is unlikely that Infinity Ward would follow in its footsteps. The Call of Duty franchise is always reverting and retrofitting different elements, however, so this could be a change seen in 2023's iteration of the franchise.
The addition of the Modern Warfare 2 BlackCell battle pass is another layer of COD sweat to endure in the latest update, offering players exclusive cosmetics – albeit with a heftier price tag. The BlackCell offers blueprints for some of the best Modern Warfare 2 guns, but most of the game's arsenal is still as viable as ever. Using this Modern Warfare 2 FJX Imperium loadout is one of many surefire to rack up the kills, especially during this double XP period.